Bank will store half of Germany's gold in the country by 2020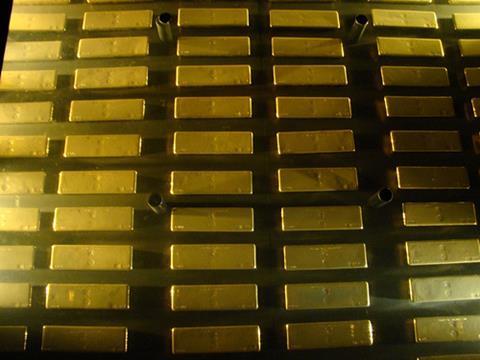 Frankfurt-based bank, Bundesbank, today announced plans to store half of the country's gold reserves in its own vaults by 2020.
This is despite multiple assertions last year that there was nothing wrong with having German gold reserves stored abroad.
In a statement released today, Bundesbank said the other half of Germany's gold reserves would remain in storage at its partner central banks in New York and London.
"With this new storage plan, the Bundesbank is focusing on the two primary functions of the gold reserves: to build trust and confidence domestically, and the ability to exchange gold for foreign currencies at gold trading centres abroad within a short space of time," the statement said.
German newspaper Handelsblatt yesterday said it had gained access to Bundesbank papers that stated it would make the announcement today – and it turns out it was spot on, as reported by StrategicRISK.
The Bundesbank will reduce holdings of gold in New York by 300 tonnes, as well as an additional 374 tonnes from Paris. None of its holdings in London will be reallocated.