There has been a huge leap in the number of people affected by natural catastrophes. Is the planet becoming a more dangerous place?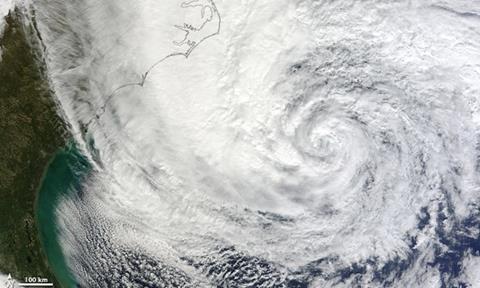 The sheer magnitude of death and destruction in the past three years leaves little doubt there has been a shift in the need for disaster risk management that no one saw coming.
In 2010 alone, 304,000 people died as a direct result of natural or man-made disasters, the largest death toll since 1976, and significantly more than the 15,000 killed in 2009. The Haiti earthquake was responsible for more than 222,000 of these deaths in one of the worst single disasters for human lives since records begun.
More perplexing than the deaths themselves is the reasons for such an enormous jump in figures. Most experts blame swift urbanisation through the 21st century coupled with poor building codes in disaster-prone and difficult-to access areas.
Swiss Re head of earthquake perils Balz Grollimund says: "Although no long-term trend of increasing global earthquake activity has emerged, the number of fatalities and insured losses from earthquakes are on the rise. The main reasons are population growth, the higher number of people living in urban areas, as well as rising wealth and rapidly increasing exposures. Many of these rapidly growing urban areas are located in seismically active areas."
It is unclear what is causing supposedly one-in-50-year events to occur at a more frequent rate, but Swiss Re's former chief economist Thomas Hess says using new-found wealth could be the key to preventing further mass deaths.
"These events show the urgent need to strongly improve prevention and post-disaster management in order to reduce human suffering," he says. "The rapidly increasing wealth in emerging markets should also be used to address these problems. This wealth will also allow insurance to grow and close part of the large insurance protection gap in many emerging markets, the main reason why the financial protection against catastrophes is low in most emerging markets."
Rising wealth means costlier disasters
The frequency of natural disasters might not be linked directly to mankind, but the rising economic impact is. As the world has grown wealthier, so too has it experienced more costly disasters.
Experts in disaster management say it is simply a case of the more we have, the more there is to lose when disaster strikes.
The most expensive disaster so far on record, the 2011 Japanese earthquake and resulting tsunami, cost $235bn (€181bn), according to the World Bank. It was made worse by human errors in risk management at the Fukushima nuclear power plant and ill-advised risk analyses of worst-case scenarios.
Overall, natural and man-made disasters are less deadly thanks to better early warning systems such as ocean-based tsunami and earthquake indicators, better public information made more accessible, and tougher building codes.
Experts advise risk managers to use a common sense approach to mitigating the risks, including ensuring buildings are compliant with local and national codes, staff are trained in emergency preparedness and first aid, and companies take out wide-ranging insurance cover.