Why water scarcity is the most ominous weather risk today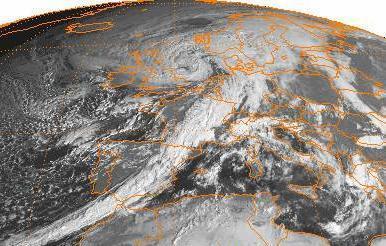 'Extreme weather was deemed the number one global risk in terms of likelihood in this year's World Economic Forum Global Risk Report. It also came second in terms of most impactful risks.
While hurricane and quake may be the first to come to mind, one of the most ominous threats on the horizon is drought – and many around the world are already on the verge of a water shortage crisis.
Drought is impacting a large proportion of the global population and it is known to lead to migration. To this end, urbanisation – either due to drought or for other reasons – is also putting pressure on water supplies (particularly in countries with weak infrastructure), and this will lead to water shortage in the future. Currently an estimated 4.3bn (71%) experience at least one month a year of water scarcity.
But this is not just impacting the general populations; businesses are also heavily impacted by water shortage, particularly agriculture with 70% of freshwater resources being used in agriculture – and most of that going on raising livestock.
Furthermore, according to the World Bank, the impact of water scarcity is set to decrease global GDP by 6% by 2050. Many business owners are sitting up and taking notice of this growing problem.
Specialist insurer Excessweather chief executive John Warwick says while many businesses will also be affected by water shortage, particularly around business continuity and processes, the sector facing the brunt of this peril is agriculture.
"The utilities tend to hedge their output so they know what price they're going to make a long time in advance. Certainly, from a drought point of view, the biggest sector would be agriculture. In the second and third world countries it's a major issue. The developed world probably has more irrigation and more sophisticated irrigation systems, and backs up their water needs a lot better."
With agriculture being the sector most vulnerable to water shortage, crop insurance is imperative to managing potential drought, but Zurich points out that coverage sometimes has a blind spot.
Commenting on its US provision, a Zurich representative says: ""The Federal Crop Insurance Program covers loss due to drought. However, the farmer has to have a reasonable expectation that they are going to be able to grow a crop before it's planted, for it to be a covered loss. So, if the farmer normally irrigates, policyholders must have adequate facilities and adequate water, or the reasonable expectation of receiving adequate water at the time coverage begins, to carry out a good irrigated practice. If policyholders knew or had reason to know that their water may be reduced before coverage begins, no reasonable expectation exists."
One approach to plugging these gaps in coverage is to mitigate the risk in the first instance. Innovation is taking place in this area, and the insurance industry will need to play a key role from a mitigation standpoint.
There are a number of technologies for mitigation currently being developed, with many (re)insurers exploring and investing in these technologies, while developing products to support the peril.
Asia Capital Re (ACR) group chief executive Hans-Peter Gerhardt says: "I think there's a couple of aspects where reinsurers can indeed play a role. The first and most obvious one is on the asset side of the house. More and more insurers and reinsurers, especially the larger ones, are discovering infrastructure investments as an asset class, and investing in projects that address expected water shortage situations, such as desalination plants. It's an area where the reinsurer as a very large investor can play a role."
Indeed, it's not only the tier 1 firms investing in this way. Renewable energies such as wind and solar are being explored in the Middle East in a major way, and with the high levels of baseload power generation hybrid solar and wind projects can provide, desalination is also being explored. In Saudi Arabia, desalination facilities have already been established, and these new innovations in energy provision and desalinated water generation are catch the eye of some of the key players in the region. Trust Re for one has become a beacon for exploration in the area.
ACR's Gerhardt also believes that the root of the problem could be tackled head on with a parametric approach.
"You can indeed cover drought, either insuring the farmer or for his specific exposure and paying him indemnity if the harvest didn't come through. Or you can do a parametric model, where all you do is measure rainfall, and depending on the lack of rainfall, you can pay an insurance policy and the insurance pay-out follows the progressive lack of rainfall."
This approach also negates the need for 'reasonable crop expectations'.
Gerhardt adds that the "parametric product works very well in regions where you don't have very reliable on the ground data", and where it's very hard to measure actual loss on the ground. This makes it a prime solution of many rural areas in developing countries.
"With a parametric product you can cover very wide regions just using satellite data that measures rainfall."
Parametric solutions to this problem are offered by a number of the firms, including Swiss Re, Endurance, ILS provider Nephila, and parametric solution specialist Excessweather.
Excessweather chief executive Warwick explains: "The policies that we issue have no relationship with the amount of water stockpiled by the policyholder, it is purely on the amount of rainfall and temperature during certain periods. Also, in certain areas, crops need rainfall at particular times and no rain at other times."
He adds: "What we indemnify for is not the business interruption, but rather the loss of profits. We're not necessarily interested in whether you've lost your crop on not, it's purely predicated on the weather. It's a parametric approach, but in an insurance policy – it's not a derivative, it's an actual insurance policy."
Excessweather has been running for 4 years, and is the brainchild of John Warwick, who also works for a Bermudian hedge fund operating in this space, ILS Capital Management.
Warwick adds: "In three countries we are now talking to banks who are lending money to small farmers for seed for example. The banks are then insuring that the farmer gets the yield that he needs and then includes that into the price. Whilst it's a bank assurance policy, it's also government controlled as well."
Whichever way you slice and dice it, Rainfall is still the crux of this discussion when it comes to water scarcity. As Gerhardt expresses: "Even if you have very good irrigation systems, the irrigation system only transports water from one place to another – it still assumes that you have water."
And with all the measures in place, the weather is something that cannot be controlled. In short, it's time to brace ourselves.
This article was first published by Global Reinsurance, StrategicRISK's sister publication