The terms of the UK's departure from the EU have yet to be agreed, but that should not stop risk professionals developing a Brexit business continuity strategy for their business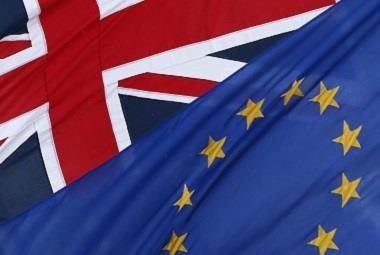 The implications of the UK's recent referendum decision to leave the EU are widespread and profound. The result of the vote on 23 June sent shockwaves around the world and had immediate economic and political consequences.
It may be many years, however, before the true impact of Brexit becomes clear.
In the meantime, risk managers and their businesses must try to plot safe passage through what are very much uncharted waters.
Within this lies plenty of potential for concern around business continuity. But with the focus of many companies perhaps directed elsewhere in the immediate aftermath of the Brexit vote, this could be an issue that gets overlooked, according to John Robinson, managing director of business continuity consultancy Inoni.
"I don't think [after Brexit] many companies will immediately turn to their business continuity managers and say 'we have a crisis –we have a big disruption, now get us out of this'.
"I don't think they will put it on the business continuity radar unless they can see that there is a clear reason for doing so."
There is no precedent for Brexit, so developing an effective business continuity plan is challenging.
"Root-cause analysis is important," says Robinson. "You have this underlying macro cause of uncertainty in terms of we don't know what is coming, but as soon as we do then we need to know what the likely effect will be of this.
"People need to be ready and to anticipate the type of change that is coming and then be able to think through why and how it will affect them – and to be ready for it.
"It might be that there are actually four or five possible outcomes from Brexit, but to have thought it through gives you the mental machinery to be able to deal with it more decisively, rather than thinking: 'What do we do now?'"
Don't overthink it
While the consequences of Brexit may be complicated, it is important not to overthink the outcomes.
"It needs to be a lightweight approach," says Robinson, "it cannot be a massive, complicated number-crunching thing. It just needs to be a set of steps, something that an executive board or some directors can sit around a table and go: 'Ok – we can see this has happened, we can see what has gone on in the past and we know where we are now. We have a pretty good view of what is coming and we know there is a certain lag built into it and this is how we are going to deal with it. This is what we think is going to happen'.
"It is important also to keep this process simple, because it is going to be repeated a number of times," Robinson says. "There is a lot that can be brought to the table such as the approaches that have been offered through ISO standards and practice guidelines along with the experience of people in the business continuity.
"The reason they will become useful is because I don't believe that we will have a single clean announcement about exactly how Brexit will be. It is almost impossible to envisage it because of the nature of the negotiations.
Brexit as divorce
"It will be a lot of bits coming out and it will be knocked around and we will change direction so many times in the coming few years. If it is only two years I will be pleasantly surprised – I think five years is much more likely."
He adds that Brexit should be seen as a divorce. "There will be companies whose entire business is with Europe and a hostile divorce would shut them."
So how do risk managers make their businesses more resilient to the risks posed by Brexit?
"Understand where your business is within the trading network," says Robinson. "Have a good view of your place in the overall economy and especially in the UK economy.
"Make sure you know where everything comes from and where it goes to and see where you are going to get hit, because it won't be the same as for everybody else. Don't expect it to be the same for everyone," he says.
"Brexit may prove too complex to reason about and communicate, but it does need a system so that you can understand what is going on.
"You need a picture that you can present to the board that says – this is how we ar e going, this is what is coming. Just simplify and clarify so that everyone is able to understand and then you won't see any rash decisions."