Insurer donates €48,000 to the environmental charity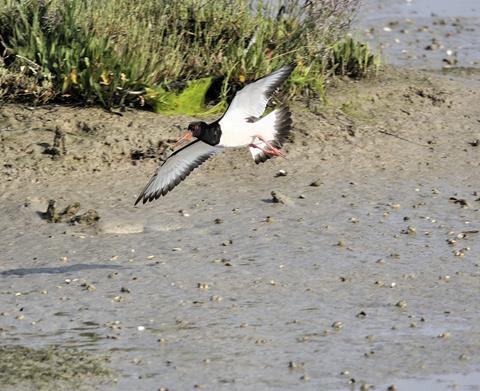 ACE Group today announced that the ACE Foundation International will donate €48,000 to the environmental charity LIPU for its work to protect and restore the natural habitat and biodiversity of the Venice lagoon. The donation was awarded during the 2015 FERMA Forum and reflects ACE's commitment to helping others manage environmental risk as well as contributing to environmental causes in the markets in which it operates.
With the grant from ACE, LIPU will be able to work in the Ca' Roman Nature Reserve, in the Venice lagoon to help protect the biodiversity and rare fauna and flora of the area from the effects of human activities. Among other things, LIPU will minimise the foot traffic in areas where indigenous flora species grow, protect the nesting sites of birds such as the rare Nightjar, and better monitor the park to reduce illegal activities such as vegetation harvesting, trespassing and hunting.
Orazio Rossi, Country President for ACE in Italy, said: "We are proud to partner with LIPU on this important project to protect and restore the biodiversity of one of the most important, but also sensitive, nature reserves in Italy. Environmental issues are a key priority for us at ACE. We provide solutions that help clients manage their environmental exposures across Italy and Europe region and we recognise our own responsibility to reduce our environmental impact, as well as to make meaningful contributions to local environmental causes."
Danilo Selvaggi, LIPU Director, said: "Tourism, industry and other human activities are putting huge pressures on the Ca' Roman Nature Reserve in the Venice lagoon, an area of exceptional beauty and importance as the nesting ground for birds, such as the Oystercatcher, and local flora, unique to the Venice area. Our work in the reserve, which begun in 1992 in collaboration with the Venice Municipality and the Veneto Region, ensures that we minimise the pressure on the natural environment and we reverse the effects of human activities as much as possible. In a time of pressure on public finances, companies can help fill the gap when it comes to protecting the environment. ACE's donation is an example of the critical role business can play achieving this goal."
In addition, ACE is also committed to controlling its own environmental impact and helping clients manage their environmental risks. Since 2006, ACE has reduced greenhouse gas emissions by nearly 22% per employee. In 2014, ACE earned a CDP disclosure score of 93 and a performance score of B. ACE was also one of just nine insurance companies – out of more than 330 ranked – to be cited as a leader for its climate risk disclosures by Ceres. ACE has been a pioneer in developing advanced environmental insurance solutions, including coverages for premises-based exposures, contractors' and project pollution liability, renewable energy and a property policy that enables greener rebuilding after a loss.