But year-to-date result is sharply down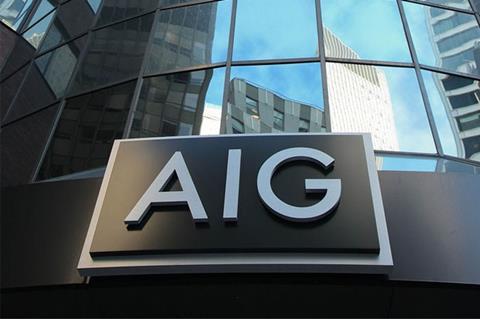 Restructuring US insurance powerhouse American International Group made a profit of $462m (£376m) in the third quarter of 2016, compared with a loss of $231m in the same period last year.
But the company's profit for the first nine months of the year of $2.19bn is sharply down in the $4.04bn it made in the same period of 2015.
The insurer is continuing in its efforts to right itself under the restructuring plan it announced in January this year. The plan includes cutting costs, selling units and hiving old liabilities into a separate legacy portfolio.
AIG said it had cut general operating and other expenses by 12% on the first nine months of 2016. It has also completed several unit sales, including Lloyd's insurer Ascot and its controlling stake in NSM Insurance Group.
AIG Group chief executive Peter Hancock said: "We continue to execute on the strategic initiatives announced in January.
"The strategic divestitures that we announced this quarter, our portfolio management decisions, actions to run-off the legacy portfolio and capital allocation all exemplify our guiding principle of building economic value.
"We are successfully shaping and sculpting our company to be a leaner and more focused insurer.
"We remain committed to our 2017 financial targets, are ahead of plan in expense management, and continue to target a 6 point reduction in our Commercial accident year loss ratio, as adjusted, despite volatile quarterly results."