'We will allocate the capacity to clients with highly protected property risks', says Chartis's Nicholas Aubert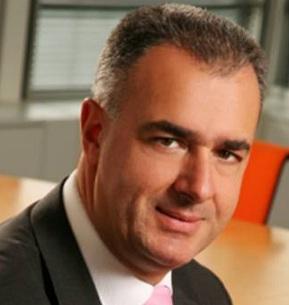 Chartis UK is preparing a major push in the commercial property sector by allocating increased capacity estimated at $1.5bn per risk.
Speaking to StrategicRISK at the Airmic conference in Liverpool, Chartis UK managing director Nicholas Aubert said: "I want to place the right capital into the right business lines. We are looking at joining the dots - the quality of the asset base, the governance and the risk appetite. So we are launching a campaign for brokers and clients in the next few months to allocate more capacity in commercial property at $1.5bn per risk."
Aubert says the facility means "that Chartis will be one of only three or four global carriers who we feel are can offer this facility in this sector" he added
Aubert says the insurer has improved its broker management over the past 12 months and has aligned its strategy with its broker partners. "We want transparency between all parties - ourselves, clients and brokers", he says.
Recent reports that Chartis has decided to cut its reinsurance purchasing by 25% across both treaty and facultative programmes was testament to the insurer's stronger portfolio, he said, which had led to a review of its reinsurance programmes.
He made it clear that this was not a cost saving exercise. "We have no debts to the US government so we are not looking for savings to pay back debt", he told StrategicRISK.
On rumours that the insurer may restore the AIG brand globally for the group, he said the brand had been "restored" in the US due to the "speed it repaid its debts".
As a message to the risk management community, Aubert believes risk managers should engage more with the board. "They should engage the CFO, the legal counsel and the ERM function to build a proper profile within the organisation.
"Chartis want to been known as the insurer which adds value so I say don't be shy and come and speak to us directly," he added.