fastTrack chair Kathryn Wallin explains how the scheme will accelerate the careers of those new to risk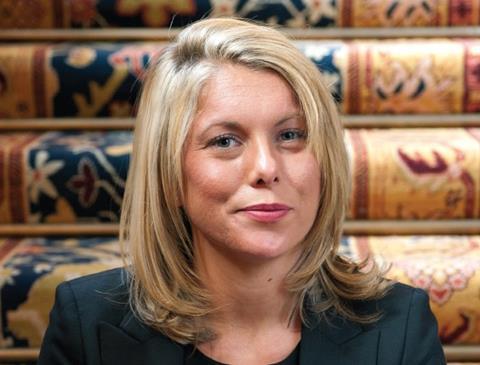 This will be the first year that fastTrack features on Airmic's conference programme, what can risk managers expect from the scheme?
fastTrack offers those who are at the beginning of their careers in risk management a programme of interactive foundation courses on risk and insurance management and key business skills, and a mentoring scheme that pairs newly qualified risk managers with experienced professionals to further support their development. The aim is to nurture the talents and accelerate the careers of the next generation of risk managers by creating a comfortable learning environment for them to develop their technical and soft skills.
I talk much about Airmic being a journey and fastTrack is integral to that. So, the idea is for the acorn risk manager to come into fastTrack as a mentee, and as part of their journey, become a mentor, and in a few years maybe lead
some masterclasses for us.
The scheme started in January and we already have 130 members registered, making it the fastest growing recent initiative for Airmic.
How has fastTrack helped members so far?
We've had the insurance and risk management syllabus agreed and we've held two workshops so far – both have been oversubscribed. There has been tremendous amount of positive feedback, particularly from the corporate members. In fact, senior risk leaders have said we have a product that really helps them develop their team.
The workshops are twofold, with the technical aspect on one side and key business skills on the other. These workshops help risk managers stay relevant. We provide training on effective negotiation, influencing skills and communication. We also bring in inspirational speakers who could touch on these areas.
What is fastTrack getting up to at the conference?
I am chairing a fastTrack panel and on the panel are John Ludlow, head of global risk management at InterContinental Hotels Group, David Ross, chief executive, Arthur J Gallagher, and David Carr, managing partner at recruitment company Idex.
I want to draw out the recruitment trends and discuss the expectations of corporates. The objective is to share lessons from the top. Ludlow and Ross will talk about their career milestones and what helped them excel in the field, while Carr will highlight the key trends for recruitment in risk and insurance. The panel will also look at the future role of the chief risk officer – what are the expectations going forward?
What does fastTrack have in store for the future?
Next year, the fastTrack committee wants to develop a programme to take risk managers on a journey through the industry, from soup to nuts, spending a day with an underwriter, a broker, an insurer, all the way through to sitting in on a court hearing about a claims case.
We're also looking to work with Lloyd's in developing a two-day talent development programme, and linking with universities that are offering risk management degrees.
We need to consider remote learning. Not everyone works in London, and we want to look at the needs of the next generation of risk professionals.
How do they want to be communicated with?
The team is also looking at the development of fastTrack factsheets and I would like to see Airmic have a proposition that maps the entire length of a risk manager's career.
Ultimately, fastTrack lies in the hands of our members. We are self-critical and we are committed to staying ahead. So it's evolving – it's a journey.