Chris McGloin's term as chair comes to an end tomorrow, but he is still encouraging the market to see product innovation through the eyes of the customer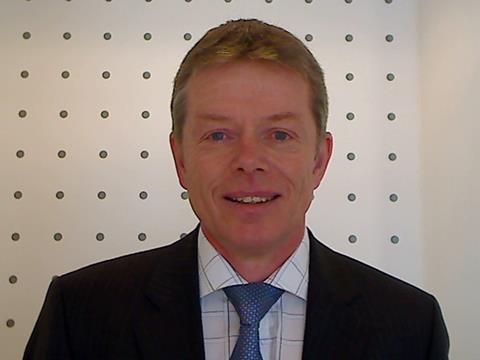 Last year, we spoke about your aims when you became chair and you said you wanted to make the general market see product innovation through the eyes of the customer, has that been achieved?
Unquestionably, more discussion is required. The dialogue has started and much of the discussions at industry events have been around what the customer wants, and that is product innovation. So the question then becomes, what in practice is being done to elicit that?
The first step is for the industry, insurers, brokers and risk managers to agree that innovation in the eyes of the customer is what matters. Innovation behind the scenes is useful and important, but what really matters is when the customers can feel innovation, which means better quality service and new products. Looking at the two particularly complex areas recurrent in discussions, namely cyber and supply chain, a lot of good work is being done, but more needs to happen.
What is being done in practice to encourage innovation?
I would like to answer that by pointing at the conference agenda: Airmic is driving innovation in risk management and insurance. This morning, some workshops aim to provide a forum for discussion on innovation. For example, there's a workshop on our new fastTrack initiative – designed for our less experienced members who have the ambition to make things happen and the mindset to take experiences and apply them in their own environment.
We are also running a seminar hosted by Mactavish, which looks at the value of insurance and how to help the board understand the relevance and importance of insurance.
Innovation in risk management is highlighted in the seminar profiling the recent Roads to Resilience report as well as the seminar on the World Economic Forum's Global Risk report. These are designed to help with the application of risk management practices within businesses.
What challenges do risk managers come up against in respect of innovation?
Risk managers constantly have to interpret risk messages and apply them so that they fit with the culture of the company. To be successful, risk managers have to recognise that and build their own ERM, insurance, risk assessment and claim response programmes that fit their company's culture.
Your time as chair comes to an end tomorrow, when the conference finishes, what would you say has been your greatest achievement?
Personally, I have really enjoyed the last year. However, the deputy chair role was significant and I have also enjoyed being involved with a number of clever people who deal with enterprise, cyber and supply chain matters. We have managed to move the agenda forward positively in that timeframe.
From an Airmic perspective, I am pleased that the organisation has grown from strength to strength. We have a strong team and secretariat. There is a strong sense of camaraderie and a genuine feeling that people are pulling together in the same direction.
Is this the end of Airmic for you?
Far from it. I will continue to chair the insurance steering group, which I have done for three years. I will continue as a board member and I am also interested in having additional dialogue with our good friends in FERMA.