Carr was recently appointed head of client engagement and multinational, European Operations, and StrategicRISK caught up with him at Airmic 2014 to find out what he has in store in his new role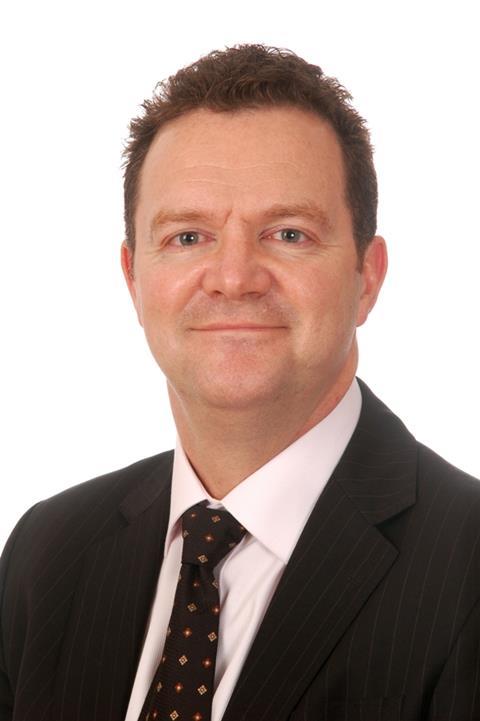 Tell me about your role, what are the key objectives?
My primary objectives are around client engagement, getting the right team in the right place that brings together a true tripartite relationship between client, broker and insurer in doing business with QBE. This means that when decisions are made as to where insurance is placed, it will be an informed decision – a decision that is not just based on price, but also about top-quality service.
What are the risk areas that risk advisors are approaching QBE with?
Increasingly risk managers and brokers are looking to group together risks. On the one hand they are grouping together casualty risks, employer's liability, general liability, product liability, cyber liability and professional indemnity; and on the other hand: asset risks such as property damage, business interruption, terrorism and crime. QBE is looking to respond to those requests and indeed we have a number of relationships which are packaged together that way.
What can we expect from you in the next year or so?
We will be launching a new client engagement platform later this year, and offering what we are calling the client value proposition. This is a global initiative that we're building for current and potential clients, and brokers. This is a proposition that we're developing based on feedback from all stakeholders – current clients, ex-clients, employees and brokers. It is still a work-in-progress but we expect to roll it out later in 2014.
What can risk managers and brokers gain from this new service?
What a client values in a relationship with its insurer is not something which can be defined and commoditised – we need to take time listen to requirements and it needs to be bespoke. However, through our research, we have recognised that there are common themes and we need to build upon our existing excellent reputation for product capability and market leading underwriting expertise, matching these competencies with a proposition that works with the broker to put the client close to the centre of what we do and focuses on service.
Take what we are hearing about claims for example, where we are hearing that the industry needs to demonstrate that claims handling isn't just cost control but that it is also a service led relevant differentiator..
Placing annual renewal instructions is rarely a career defining moment for risk managers but the handling and negotiation of a multi-million pound claim can be through becoming a board level issue. We want to make the jobs of risk managers and brokers easier and more successful by helping them to navigate through the complex claims procedures so that if they have a significant claim they already know what will happen before the claim takes place.
Overall, the proposition will be a joined-up approach, showing that wherever clients trade with QBE around the world, they will be treated as a a global client , even if they don't yet have a relationship in one of the regions in which we operate. . Also included, will be a full range of risk management expertise which will help clients reduce their attritional loses and exposure to uninsurable risk or retained risk as well as insured risks.
Sounds easy, but it is a challenge for all insurers. In short, we're looking to differentiate ourselves as a genuine global and multinational insurer but the differentiation has to be relevant, there's no point in being different if it is not relevant to our buyers.
We are still in the process of developing this offering and hope to provide further information closer to the launch.
The first 12 months will be about putting together the right platform. To do this, we need the right experts in the right place and so we are cautiously hiring experts proven in their own field, including client management professionals, who have a good track record of developing and maintaining UK and international client and broker networks.. So 2014 is about getting the right people in the right places, and the right platform for our new client-focused proposition.