John Ludlow warns that proposed changes to the personal injury discount rate should remind the UK government of the need to consult and coordinate policy in future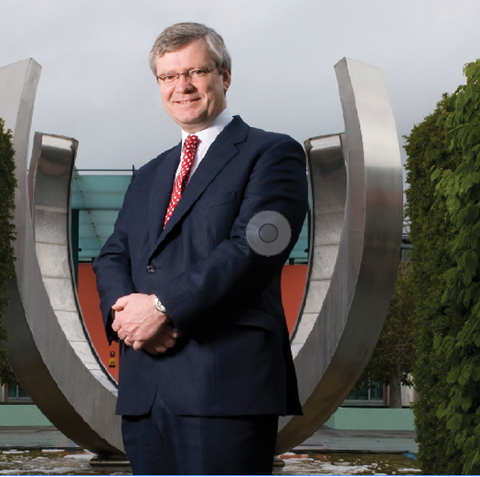 Airmic chief executive John Ludlow has supported the UK Ministry of Justice's proposed chances to the personal injury discount (otherwise known as the Ogden rate).
Ludlow, who leads the industry group for UK risk managers and insurance buyers, said he supported the Ministry of Justice's latest announcement – while suggesting it provided lessons for future policy.
"We welcome the proposed reforms as a much fairer outcome for insurers and policyholders," said the Airmic CEO.
In February, the government cut the Ogden rate from 2.5% to -0.75%, creating industry fears of a spike in compensation payments.
But the UK government yesterday announced that the Ogden rate will be set using what the government described as "low risk" investments instead of "very low risk" investments.
As a result, the interest rate will rise to between 0 and 1%, reducing compensation payments.
The change in stance is in line with industry lobbying efforts, as insurers announced large additions to their liability reserving, also warning that the top ups would lead to added costs to policyholders.
The announcement "must serve as a reminder to the government of the need for fully-consulted and coordinated policy in the future", Ludlow warned.
"While we are pleased with the outcome, we once again urge the government to ensure that any future legislative or fiscal changes are fully consulted and the potential for a cumulative impact on the insurance industry and UK plc is considered," he said.
"The changes reflect a more realistic view of investment potential, and the proposal to review the rate more regularly makes good business sense. We are grateful that the government has taken swift action to consult with the insurance industry and act on its advice," Ludlow added.
Airmic's upbeat note about the latest Ogden proposals was tempered by a more disappointed note from the Institute and Faculty of Actuaries.
Marjorie Ngwenya, the industry body's president, said: "Claimants should receive compensation that does not force them to take on any investment risk."
Ngwenya warned that a system that leaves individuals open to investment loss does not place the needs of the injured party at the centre of the compensation process.
"It's crucial to ensure that those who suffer personal injury, and in some cases life changing injury, receive suitable compensation for the injury sustained," she said.
"Claimants receiving lump sums are already at risk – if they live longer than expected, they could be left without any money," said Ngwenya.
"Forcing claimants to then manage the investment of their lump sum places too much risk with them rather than those best placed to manage it: namely, insurers and government," she added.