Hurrell makes recommendations on insurance efficacy ahead of the report's launch tomorrow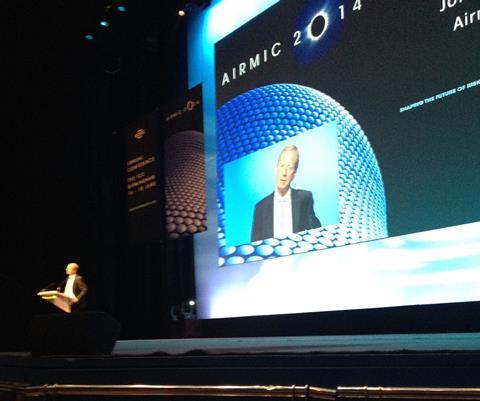 Everyone who takes part in the process of buying commercial insurance needs to think differently because times have changed, according to Airmic chief executive John Hurrell.
During his opening speech in Birmingham, Hurrell urged insurers and buyers to bring forward the renewal process by 60 days to ensure that policies are properly worded and understood and documentation delivered before cover is due to start.
He said that insurers were under greater legal, commercial and compliance pressure to defend claims, and that this put a greater onus on the buyer to get things right before buying cover.
"We recommend that the entire process starts up to 60 days earlier than the average placement at the moment, in order that the buyer can have the policy they want on day one rather than the policy they would otherwise end up with on day 30. There's no other business in the world where contracts with so much money at stake are routinely entered into before the final contract wording is available. And with insurance these days, the contract is everything," he told delegates.
"When talking to our friends in the market, including lawyers, brokers and loss adjusters, we have developed a good idea of what can go wrong. In almost every case, these problems can be avoided by undertaking a rigorous process to underpin coverage attachment prior to inception.
"We are recommending that policyholders should seek independent legal advice on wordings against specific scenarios relevant to their businesses."
Airmic will be revealing a guide to insurance efficacy, which gives advice to commercial insurance buyers on how to ensure that claims are paid in full and in a timely fashion.