Final RfP sent out to companies with eye on March 2014 completion date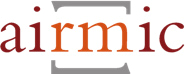 UK risk management association Airmic has issued its second Request for Proposal (RfP) for companies willing to participate in creating a global database of international insurance requirements.
The deadline for responding to the final RfP is the end of March 2013, which will allow Airmic to complete its global compliance database by the end of 2014.
When finished, it is hoped the new facility will provide risk carriers with in-depth details of regulations on a territory-by-territory basis, making it easier for clients and brokers to ensure insurance programmes' compliance in territories where cover is provided.
The intention is that the database will offer guidance on admitted and non-admitted insurers by jurisdiction, and in some countries such as the USA, by class of business being written.
"This is a great opportunity to develop a collective solution to a problem that has dogged the market for years. I am confident that there are providers out there able and willing to do so - the momentum is there," Airmic deputy chair Helen Hayden said.
Aon, Marsh and Willis are currently assisting Airmic on the project, which will initially provide a database purely to meet their own requirements. It is hoped it will one day become a tool for the whole market, however.
Airmic hopes to make the scheme self-financing by attracting law firms, specialist insurance database firms, IT companies and insurers that already have their own compliance databases, a model that has worked well in other areas of insurance compliance.
Airmic technical director Paul Hopkin said: "This is a complex project and we are therefore not going to be too prescriptive about how it is delivered as long as we achieve our objectives. We are also open to the idea of bidders with complementary skills teaming up to provide a joint response. We are happy to meet with interested parties as they develop their responses, to ensure that the best solution is achieved."