Guide identifies key stages of a claim and major loss actors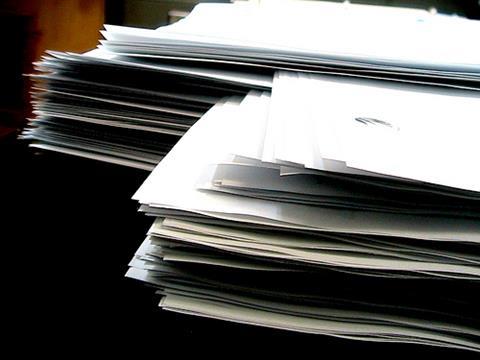 Airmic has launched a guide to complex claims, aiming to help its members deal with large property damage claims by identifying the key stages of a claim and the major loss actors insurance managers might need to work with during the claims process.
The paper first looks to define a complex loss. While financial threshold is important, a loss could also be complex due to a variety of the reasons including; the impact of death or injury to people on site; regulatory issues created by environmental liabilities; players who might influence the site affected including leaseholders and local authorities; and the potential impact of other classes of insurance for the same business which might come into play.
The second part of the guide provides a complex claim 'timeline', going through the different steps companies should take to make the handling of a complex claim as easy as possible.
The paper highlights the value of pre-loss work, which includes scenario testing in terms of getting good crisis management and disaster recovery plans in line as well as developing a claims protocol, so that the insurance manager has already mapped out relationships with all the 'major loss' actors. The major loss actors discussed in the report include key internal stakeholders, such as the finance team, the legal team, the business continuity and disaster recovery team, and the teams directly affected by the incident.
"One of the biggest challenges for Airmic members is that when a loss does happen, loss adjustors, forensic accountants and insurers want a heap of information from them, including a lot of financial information. Often insurance managers struggle to keep their finance team interested in the claim. On day one they are happy to provide figures, but claims might take two years and after six months the finance team is focused on other priorities. But unless you're getting that information to the insurers and the forensic accountants, you're not going to get any money," Oakes says.
Companies should therefore develop a claims protocol that outlines which departments will need to work with the insurance manager for a certain time period to ensure the claim gets paid.
The guide also sums up the major loss actors insurance managers are going to need to get support from and work with during the claims process. It looks at when the insurance manager should speak to all the various stakeholders, what they should say to them and what they should be aware of when talking to them.
"One of the big challenges for insurance managers is that once there is a big loss, it's not just them and their broker any longer. There are numerous groups of people that they are going to need to worry about. Managing their expectations and developing a good working relationship with them, one of trust and transparency, is key to getting a claim paid effectively and as soon as possible," Oakes explains.
The insurance manager is also likely to speak to their communications and PR department, as well as all the insurance contacts: the insurer, the broker, the loss adjustor, lawyers and perhaps a specific expert.
On top of that, there are other external stakeholders. A major incident that affects human health, for example, may result in health and safety executives coming in and carrying out investigations. In case of a major incident, the media will also need to be considered.