After more than eight years in the post, Paul Hopkin is to leave his position as technical director in April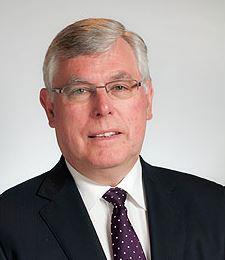 Following the recent announcement that Paul Hopkin, Airmic's technical director of eight years will be stepping down in April, the association has began looking for a successor.
An integral role in the association, the technical director is responsible for developing, leading and delivering Airmic's member-focused technical programmes in risk management and corporate insurance.
The association is now accepting applications and more information can be found here.
Commenting on the news, John Hurrell said: "We will be sorry to lose Paul. He has been at the heart of all of our major technical projects and has helped us to achieve real and tangible benefits for our members. The work we have done in risk management research and insurance efficacy has been outstanding and ground-breaking."
"I would like to express my thanks to Paul for his magnificent contribution to Airmic, to me and to the entire Airmic team over many years. I will now be reviewing with the executive committee how we can best identify suitable candidates to help us continue to develop and enhance Airmic's level of technical excellence."