Clause will provide a 90-day cooling off period before the announcement of a reservation after a claim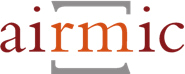 Airmic has unveiled its model clause on reservation of rights (RoR), much to the delight of risk managers concerned about its use by insurers in delaying claims settlements and inflating legal costs.
Airmic has worked closely with major market players on the new wording, which it is hoped will reduce the use of RoR in commercial insurance contracts. The model clause will provide a 90-day cooling off period from receipt of a claim before the announcement of a reservation, and be legally binding once inserted into an insurance contract.
Airmic set out to pursue a clause to control use of Reservation of Rights after its members revealed it to be a serious concern. Recent surveys showed that around a third had experienced RoR in the last two years when making claims, with 57% of this group saying they were dissatisfied with the eventual outcome.
"I would like to thank everyone who has provided comments during the development of the clause. We are optimistic that our clause will have wide buy-in," said chief executive John Hurrell.
"In due course we're aiming to achieve a level of acceptance for the clause such that it is viewed as a market norm," said Hurrell. "Of course, no one will be obliged to use it, but we think being willing to do so would put insurers in a stronger competitive position."
Paul Lewis, Partner at Herbert Smith Freehills – the law firm that assisted Airmic in drafting the model clause – said: "The clause provides a framework for effective communication between the insurer and the insured, which we hope will help improve the claims experience and reduce the number of reservations issued".
The clause can be downloaded from the Airmic website, along with a full guide for members on the whole issue of reservations of rights by insurers.