UK government to legislate to broaden public-private terrorism reinsurer Pool Re's remit to include business interruption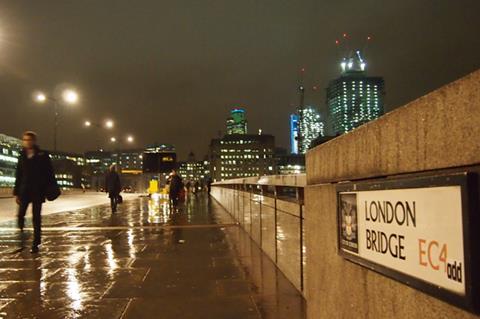 Pool Re is to be freed up to cover business interruption losses that don't involve damage to commercial property.
The UK risk managers' association Airmic "strongly welcomed" the news.
Airmic's deputy CEO Julia Graham said: "The decision to allow Pool Re to cover business interruption will be warmly welcomed by industries in the UK and is a development that Airmic has always supported.
"It is a logical and much needed step, especially with the rapid changes in business models that are taking place," said Graham.
The government is to legislate to broaden the remit of the UK's state-backed terrorism reinsurer, John Glen, economic secretary to the Treasury announced to Parliament.
Until now, Pool Re has been able to cover for business interruption losses contingent on damage to property.
However, following the London Bridge terrorist attack last June, there was controversy that businesses inside the police cordon were unable to carry on their business for several weeks while investigations continued, but were unable to claim for business interruption losses.
"This government remains committed to ensuring that businesses can continue to secure insurance against the financial costs of terror attacks," Glen told Parliament.
Graham at Airmic said: "The potential cost to supply chains of future terrorist attacks is now every bit as great as the physical loss of buildings. The ability to transfer the BI element of terrorism risk to Pool Re will be a real benefit to risk managers."
Graeme Trudgill, executive director of the British Insurance Brokers' Association, also welcomed the announcement.
"Both Biba members and MPs had raised with us the changing nature of terrorism which is leaving businesses exposed. We raised our concerns with Pool Re on the need to extend their scheme. We also recognise the need to encourage more small businesses to buy any kind of terrorism cover as fewer than 3% of SMEs take up any cover at all," he said.
"This will help businesses affected by terrorism. In our 2018 Manifesto we called for legislation to be passed to extend the Pool Re facility, particularly in relation to denial of access cover."
ABI head of property Mark Shepherd said: "Pool Re plays an important role and we support updating its scope to reflect the changing nature of terror attacks.
"It is important to remember that there are already insurance products that offer business interruption cover where there has been no physical damage to the insured premises from a terrorist attack, but this should help cover become more widespread, provided the legislation is well thought through."