Manufacturing and laying sub-sea cables is a complex, big-money business. Luckily for group risk manager Alessandro De Felice, Prysmian takes its risk management very seriously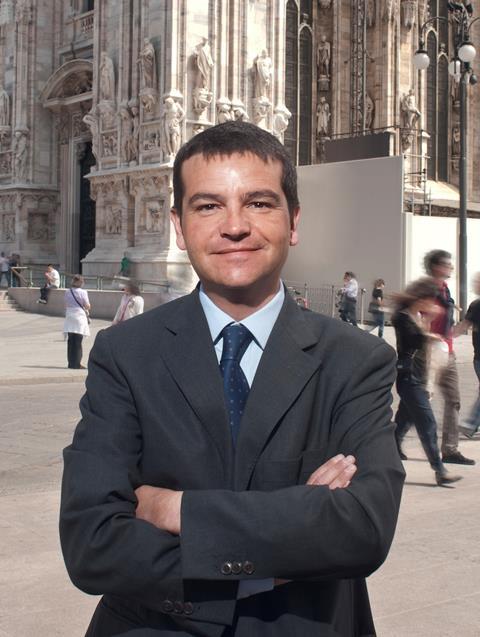 It's a warm May morning as StrategicRISK arrives in Milan to meet Alessandro De Felice, group risk manager for Prysmian, the world's largest manufacturer of industrial cables for energy and telecoms. We're lucky to snatch some time with De Felice, who is in the midst of a major integration programme following Prysmian's merger with Dutch cable-maker Draka.
Buried in papers at his office on the fourth floor of Prysmian's Milan HQ, he welcomes us with a friendly and firm Roman handshake and reclines comfortably behind his desk. Dotted on the rear wall are pictures showing De Felice enjoying one of his favourite pastimes, yacht sailing. Skiing is another passion. He's also a family man with a wife and two young children.
But we came to talk business. Following the recent merger, Prysmian has overall sales of some €7bn, with subsidiaries in 50 countries, 98 plants, 22 research and development centres and 22,000 employees. Its cable-laying ship Giulio Verne has also recently finished one of the most ambitious energy cable projects in the world, laying a 435km sub-sea energy cable between Sardinia and Italy.
"Project risk management is very important to us," De Felice explains. "Laying these cables is a complex operation and costs a huge amount of money." The project to connect the cable from Sardinia to Italy was worth €480m, for example.
The risks associated with the project were vast, being in a part of the world where the seas are both tempestuous and busy with commercial ships and fishing vessels. "It's also a very deep water cable," De Felice says. "In some places, the sea is 1,600 metres deep and in other places the cable had to be buried into the sea bed."
The project itself is also extremely complex owing to the nature of the machines used to perform the operation. With the range of potential risk so large and complicated, it's no surprise that Prysmian takes risk management so seriously.
Fortunately, the company had completed a number of these difficult installations before, including in San Francisco and Tasmania. "The cables are used a lot in large offshore wind platforms like in the North Sea," De Felice explains. "We have a large project in the North Sea out of the Netherlands at the moment, which is one of the largest sea power projects ever realised. These projects allow our customers to transmit power so that it can be used where it's needed and when it's needed."
Prysmian's energy cable division is a large and growing part of the business, says De Felice,. "The claims associated with these projects could be very large, and the underwriting is very technical and it goes into great detail." Risk management is a vital part of this.
And it is this that puts De Felice in an enviable position. The emphasis on risk management makes his job a little easier. "I don't need to explain to my colleagues why we are doing risk management activities and what the benefit of it is," he says. "That is already well recognised."
The early years
But things weren't always this simple. De Felice followed a traditional route into the risk management profession, via several years working in insurance. After graduating from the University of Rome with a degree in politics, he started professional life as a broker.
"Most people with a degree in politics in Italy go on to something like law," he says. Instead, as a student De Felice worked for an insurer in Rome doing mainly administration. His break came in 1994 when he had the opportunity to move to London as a broker in the Lloyd's market. "I was involved in the underwriting process, preparing submissions for large commercial risks," he remembers. "Then I moved back to Milan as an account handler, mainly helping large foreign clients arrange their local insurance programmes."
He spent most of the 1990s working as a broker and risk consultant, for a time working in aviation. "At that time, there were lots of small carriers operating from minor airports in Italy," he says. "The aviation industry is historically one of the most developed in terms of risk management. There are a series of protocols, checks and balances to ensure safety."
'I don't need to explain to my colleagues why we are doing risk management activities and what the benefit of it is. That is already well recognised' − Alessandro De Felice Prysmian
In 1999, De Felice took the biggest step of his career, leaving the insurance broking world behind and joining huge Italian brand Pirelli. The tyre maker is famously a breeding ground for risk management talent in Italy. De Felice is personal friends with Pirelli's group risk manager Jorge Luzzi (profiled in the October 2009 issue of StrategicRISK). "I had worked with them before because they were one of my clients," De Felice says. "Moving from being a consultant to the perspective of a company risk manager was attractive to me. Pirelli was a great experience – I had the chance to travel a lot, as Pirelli's subsidiaries were dotted all over the world. The activities in those days included tyres, cables and real estate, which was booming."
Time for an upgrade
De Felice was soon promoted to the position of risk manager for Europe, the Middle East and Africa. In 2005, Pirelli sold its industrial activities in the telecom and cables sector to Goldman Sachs, and De Felice was offered the group risk manager job for the new entity that was born out of the spin-off and took the name Prysmian.
His priorities were setting up the risk management department, writing the company's risk management procedures and standards, issuing loss prevention policies and reorganising the insurance programme. When Prysmian became a listed company in 2007, De Felice's department took on more responsibilities and the emphasis on risk management increased even more.
"There were a lot more reporting requirements," he says. "We had to upgrade the insurance risk management to a more enterprise risk management approach, because we had to start reporting about risk management efforts in the annual reports, which were public and audited." This increased workload led to the risk management team swelling to five people.
Just three years after the spin-off from Pirelli, De Felice set up Prysmian's very own reinsurance captive, domiciled in Dublin. "The captive deals with the major risk transfer programmes for the group. It has had a hugely positive effect on our dealings with the insurance market."
The Draka merger
Currently, De Felice is in the process of integrating his department with Draka's risk management team. "It's one of the biggest mergers in Europe in recent years," he says. "Fortunately, the company cultures are not that different. Both companies have a similar emphasis on risk management."
"The merger won't ultimately change the risk profile of Prysmian, because the product portfolio is the same," De Felice adds. "The merger has increased the size of the portfolio, but not the risk exposure. We already know what the main business risks are. Our plants, for example, are similar. And our product liability is the same.
"The main issue is to integrate the risk management procedures and the insurance programmes. We have to eliminate potential overlaps. They may be using different insurers, so we need to evaluate who has the better conditions and claims handling capacity. The best of both worlds is the motto for the merger. This activity will continue for the next couple of years – it's a big challenge."
In that time Prysmian will continue to expand its energy cable network, helping to keep the lights on in Europe and elsewhere in the world – provided, that is, De Felice can keep up the good work.