Largest financial losses come from ship groundings, fires, aviation crashes, earthquakes and storms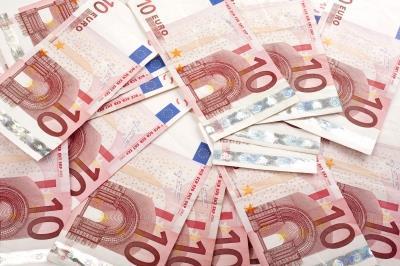 The increasingly high values at risk in industrial insurance claims are highlighted in a new report from Allianz Global Corporate & Specialty (AGCS). In its Global Claims Review 2014, AGCS identifies the top causes of loss and emerging trends from more than 11,000 major business claims in 148 countries, each of above €100,000, with which it has been involved between 2009 and 2013.
The analysis shows that almost 70% of financial losses arise from 10 causes of loss, with the largest single identified cause being ship groundings, reflecting the high values of modern shipping risks, followed by fires and aviation crashes.
Top causes of loss by total value (2009-13, insured losses over €100,000)
Grounding
Fire
Aviation crash
Earthquake
Storm
Bodily injury (including fatalities)
Flood
Professional indemnity
Product defects
Machinery breakdown

In 2013, using industry-wide data, the 20 largest losses reported across the insurance industry totalled approximately €5.9bn, excluding those caused by natural catastrophes. Incidents from the oil and gas industry dominate these 2013 major losses, at 40% of the total, while fire and/or explosion was responsible for eight of the top 20 losses or, at approximately €2.9bn, almost half of the total loss bill.
So far in 2014, 80% of the major reported losses come from aviation incidents or from fires, particularly in the energy sector with the largest loss - a fire at a Siberian refinery complex in June - reported to be around €586m).
Allianz's 2009-13 analysis also confirms the high losses seen in the oil and gas sector, which is responsible for the largest insured losses on average at €20.8m, more than 10 times the average loss of €1.9m reported in this analysis.
The growing relevance of business interruption (BI) as a consequence of losses in property insurance, heightened by lean supply chains and globalised manufacturing, is shown with average losses from BI at €997,602, 32% higher than those from direct property damage (€755,198).
AGCS's chief claims officer, Alexander Mack, commented: "AGCS's diversified global business gives us unique insights into the sharp end of industrial insurance in terms of current claims experience and future trends - such as the growing importance of business interruption losses. By sharing this analysis, we hope to demonstrate the key role that effective claims service plays in getting businesses back on track when disaster strikes."
The Global Claims Review 2014 is part of Allianz's wider Results for the Customer initiative, which aims to go beyond the reporting of financial results to report on the delivery of services and benefits for customers. The Review aims to share insights into claims developments and emerging risks, so as to inform clients of focus areas for their businesses.
Emerging risks
Technology, economic growth, climate change, societal change and the fast developing legal and regulatory framework are all affecting risk and making insurance claims more challenging, not least with a shift away from tangible risks like fire damage towards intangible risks like reputational risk and supply chain interruption.
For property casualty insurance and claims, rising natural catastrophe exposures and climate change, the increasing complexity and interconnectivity of risks, especially for business interruption, and the growing importance of cyber threats will be among the most relevant emerging risk trends to watch.
Losses by business sector
Improvements in airline safety are leading to far fewer catastrophic losses overall, despite 2014's extraordinary loss activity. However, the cost of aviation claims is rising, driven by the widespread use of new materials and rising aircraft complexity, as well as ever more-demanding regulation and the continuing growth of liability-based litigation.
Although aviation crashes are the top causes of loss in the analysed data in terms of number of claims and value (23%-37%), on-the-ground incidents also account for a significant portion of claims in number and value (18%-15%).
Bird strikes are a notable cause of loss in the analysed claims, averaging €16.7m every year (2009-13) with a total of 34 incidents (27 to airlines). Annual damages have been estimated at €293m in the US. Birds are not the only animals that can cause aviation losses, with claims arising from zebras in Africa and cows in Asia and Latin America.
Higher asset values combined with increasingly complex and interrelated risks means that the cost of energy claims is increasing. The rising cost of business interruption and emerging risks such as cyber threats and new technologies will also make for a more challenging future environment.
Fire is the number one cause of energy losses in the surveyed claims, both by number and value (45%-65%) followed by blow-out (18%-19%). Machinery breakdown, explosion, natural hazards (storm) and contingent business interruption (CBI) are the other main causes of loss identified in the AGCS data.
Financial lines (management/professional liability)
Financial institutions and directors' and officers' claims face two major challenges: a far less forgiving regulatory environment and the spread of collective actions, driven by a growing claims culture and increasingly savvy litigators and litigation funders.
In many countries around the world AGCS is seeing an increase in professional indemnity claims, which are the top cause of loss within the analysed claims (74% by number-72% by value).
There is also a notable trend towards class or collective actions in new areas, with new legal landscapes emerging outside of the US. Collective remedies were once unheard of in a European context, but now AGCS sees more and more countries adopting them. There is an issue of greater severity of class action claims, as well as increasing frequency in some jurisdictions.
Liability claims are becoming more international, complex and costly as awareness of compensation and US-style litigation continues to spread.
Although not large in number, personal injury and wrongful death claims resulted in more than 40% of the claims costs analysed. Claims from product defects are already high in volume, while automotive recall cases are also becoming more frequent.
Rising claims inflation, the growing problem of crew negligence and the high cost of wreck removal have all been contributing to a worrying rise in the cost of marine claims, although frequency of claims (especially from cargo losses) appears to be declining.
The Costa Concordia loss in 2012 drives grounding to the top of the causes of loss list by value in the analysed claims. However, this cause of loss is relatively infrequent (8%) in the surveyed sample. Crew negligence is often a main driver behind many of the top causes of loss, with it being a potential contributing factor in over 60% of claims over €1m.
The cost of large commercial property and engineering claims is rising with the trend towards ever-higher values and risks that are increasingly interconnected and concentrated on areas with exposure to natural hazards. The cost of natural catastrophe claims is likely to rise as economic activity and the value of assets in hazard zones increases.
Property and engineering claims are following the trend set in the oil and gas sector, where major BI claims and high values have been a significant feature for some time. There is now increasing potential for similar size claims in certain manufacturing industries, such as the semiconductor and automotive industries.
Fire is the major cause of property losses in the AGCS data, both by number and value (26%-28%), with machinery breakdown a large driver of claims in terms of the number generated. Earthquake is the top cause of engineering losses by value (65%) while human/operating error number is the most common, generating 30% of losses by number.
Note on methodology: AGCS has analysed 11,427 claims from 148 countries with a total value of more than €21.5bn, recorded for the accident years 2009-13, each with a total value after deductible of €100,000 or more, including all its traditional lines of business (excluding Allianz Risk Transfer). All claims figures quoted are 100% (not only AGCS share, but including coinsurers' shares) and exclude deductible (that is, they represent the full payment made). Although the losses analysed are not representative of the industry as a whole, they give a strong indication of the major risks which dominate industrial insurance.