Allianz UK profit falls as GWP and underwriting performance stay flat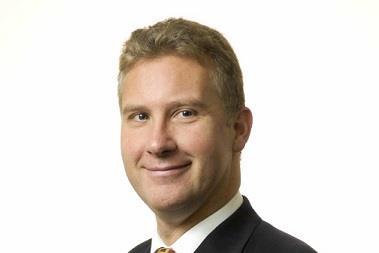 Allianz UK made an operating profit of £74.7m in the first half of 2017, down 14% on the £86.9m it made in last year's first half.
The results come as the Allianz group announced its plan to buy a controlling stake in LV='s GI business and create a £1.7bn personal lines joint venture.
The main cause of the profit drop at Allianz UK was a fall in investment returns as a result of the persistent low interest rate environment.
The Allianz UK profit fell as underwriting performance held steady, with the combined operating ratio (COR) almost unchanged at 96.2% (H1 2016: 96.3%).
The steady underwriting performance was thanks to personal lines, where the COR improved by 0.9 percentage points to 99% (H1 2016: 99.9%).
This offset a 1.6-point deterioration in the commercial lines COR to 92.8% from 91.2%.
Gross written premium was flat at £1.1bn, as growth in commercial lines offset a fall in personal lines.
The personal lines drop was caused by the company's decision last year to exit direct home and motor business.
Commercial lines GWP was up 4% to £602m (H1 2016: £578m) while personal lines GWP fell 3% to £502.4m (H1 2016: £520.1m).
Allianz UK chief executive Jon Dye said: "The business played to its technical strengths in underwriting and claims and performed well as a result. GWP is up 0.6% over the previous year and the COR is at a strong 96.2% which means we are delivering in line with our profitable growth objective.
"During a very volatile period in the market, our reputation for taking pricing decisions that reflect the realities of the market has been crucial in working with brokers to carry rate increases necessary to deal with Ogden impacts."