Sterling's rise to 22-month highs is bad news for UK exports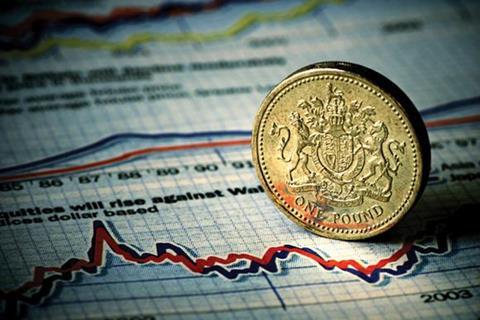 Sterling hit its highest level since August 2009 last Friday after a Spanish ratings downgrade caused investors to seek the relative safety of the pound. The news came as somewhat of an irony, given that earlier in the week we learnt the UK had fallen back into recession.
The results also fly in the face of commitments by both the BoE and the Treasury to do everything possible to depreciate the pound. In September 2009 Mervyn King told a local newspaper that a fall in Sterling would "be helpful" and that "what we need to see … is a shift of resources into net exports - whether directly or in producing things that compete with imports that help to reduce the trade deficit".
It had been hoped that near-zero interest rates together with a series of monetary stimulus programmes would help to facilitate this. But a base rate of 0.5 per cent for the last three years on top of £325bn worth of quantitative easing have failed to have much of an impact when faced with a weak USD and an even weaker Euro.
Traditionally, investors might have flocked to the Swiss franc. However, Federal Councillors in Bern succeeded in reducing its desirability when in September last year it capped the currency against the Euro, causing many investors to favour Sterling as a safe haven currency.
Sterling's safe haven status was further strengthened at the beginning of this month, after minutes from the Monetary Policy Committee meeting revealed that David Miles is now the only member in favour of further increasing the size of its asset purchase programme.
All of this of course is terrible news for UK exporters, whose products are now less attractive on the international market. The latest official data released by the ONS revealed that the UK's deficit on seasonally adjusted trade in goods rose to £8.8 billion in February, compared to £7.9 billion a month earlier. After subtracting seasonal effects, inflation and oil and other erratic items, exports were down 5.3 per cent on the same period last year.
Downing Street has directed much of its focus towards facilitating an export-led recovery. Indeed it is the government's ambition to double exports to £1trn by 2020, and so eliminate a trade deficit which has hung over the country for over 50 years. However, a lack of demand, difficulties in accessing credit, and now a strong pound make this appear little more than a pipe dream.
Sterling may have hit new 22-month highs on Friday, yet it is still below its trade-weighted average, and well below the highs seen in 2007. With few options left for the Bank to pursue, it seems that there is real scope for the pound to head even higher.