Big-name executive departs as Aviva unveils new structure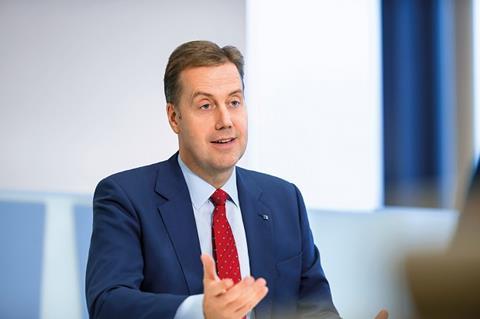 Aviva is combining its life, general and health insurance business under Andy Briggs, who will become overall chief executive of UK insurance.
Brigg's is currently chief executive of Aviva's UK life business, having joined the company when it bought Friends Life, where he was chief executive.
The change will not affect UK general insurance chief executive Colm Holmes's role. Holmes will report to Briggs.
Maurice Tulloch will become chief executive of international insurance in addition to his current role as global general insurance chairman.
Long-serving Aviva executive David McMillian, currently chairman of Aviva Global Health Insurance and chief executive of Aviva Europe, has chosen to leave the insurer.
Aviva Investors, Aviva Asia and the digital businesses will remain as separate entities. Chris Wei remains executive chairman of Aviva Asia and global chairman of Aviva Digital and Euan Munro remains chief executive of Aviva Investors.
Aviva chief executive Mark Wilson said: "We see significant opportunities to differentiate our business in the UK post-Brexit. We like the UK, we are investing in the UK, and we are growing in the UK.
"Our priorities are to continue to deepen our position in our home UK market with our 16 million customers, and to continue to grow in our core international markets to diversify and strengthen Aviva. This puts us in a peer group of one."
He added: "I would like to thank David [McMillan] for his considerable contribution to Aviva over the last 14 years. Most recently he has been instrumental in turning round Aviva's European operations while accelerating the build of our Global Health Insurance business. We wish him well for the future."