The new group – AXA XL – combines XL Group operations, AXA Corporate Solutions and AXA Art

The new division will be named AXA XL and combines XL Group operations, AXA Corporate Solutions and AXA Art.Following the announcement of the agreed acquisition in March, and after months of transitioning, AXA and XL group have announced the first combined branding operation.
Its offerings will be identified along three main lines:
XL Insurance - which will comprise XL Group's insurance business and AXA Corporate Solutions; and will include XL Art & Lifestyle, the combination of XL Group's Fine Art and Specie business and AXA Art offerings;
XL Reinsurance - that will incorporate XL Group's reinsurance business;
XL Risk Consulting - that will incorporate AXA Matrix and XL Group's Property Risk Engineering GAPS.
Aside from this, AXA has announced that XL's Lloyd's syndicate, XL Catlin will continue to trade under the same name and will not trade under the master AXA brand.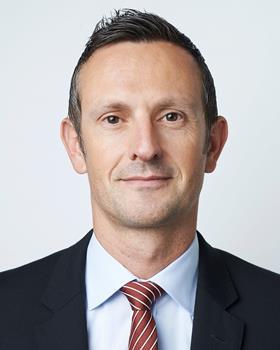 Gienal to replace Blanc as AXA UK boss
"Behind this new common branding and naming, I am excited to see the future creation of AXA XL, a division based on AXA's and XL Group's shared culture around people, operational excellence, and innovation.Thomas Buberl, CEO of AXA said: "We are very pleased to announce another important milestone in the integration planning process with XL Group, which will see AXA become the #1 global P&C commercial lines insurer.
"The combination of these attributes will position us perfectly to establish an even stronger brand leadership and bring a unique value proposition to our customers."
Greg Hendrick, current president and chief operating officer of XL Group is expected to become chief executive of AXA XL and a member of AXA Group's Management Committee upon the closing.
He said: "We recognize the opportunity we have ahead to take the unique mix of elements that make XL a success – our talent, our approach, our tools – and bring them into the AXA family.
"I believe we will be stronger together and will be ambitious. We are going to continue to put our clients and brokers at the heart of what we do while staying firmly focused on the future of risk and the solutions needed to advance."