Linking product areas together in mutual support of each other, AXA Corporate Solutions is seeking opportunities to grow its business in the UK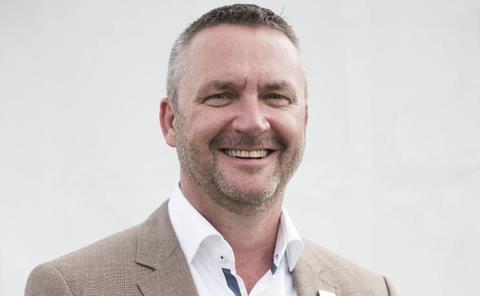 AXA has made the headlines in recent weeks for its proposed takeover of rival commercial and specialty insurer XL Group. But there are also ambitions for organic growth at the Parisian-headquartered global insurer. In the UK, it still only commands a small slice of market share.
StrategicRISK spoke to Jeremy Miles (pictured), CEO of AXA Corporate Solutions UK, who is keen to change that.
There is a huge opportunity for us to grow: firstly, because we are part of a global insurer; and secondly because our penetration into the UK corporate market is a lot lower than you might expect for a company the size of AXA," says Miles.
Historically, in the UK AXA Corporate Solutions has written traditional lines of property, casualty, marine and motor business. Miles says the company is keen to develop that, but also to link together new as well as traditional products. "This is very much a market of choice, which is at the forefront of clients' minds when they are looking to place their insurance programmes," says Miles.
Cyber risk is an obvious area within which the insurer seeks to grow, he notes. "Cyber is certainly high up on the list of risk manager concerns. It's an area within which we've got a presence in already and we have plans to grow that aggressively over the next few years," says Miles.
Miles notes that while the cyber practice sits independently, covering data breach solutions, there is a mandate for growth that gels with the plan of linking existing products to drive expansion in the UK.
Another risk area highlighted by Miles is closely linked to cyber threats and their aftermath. "Loss of brand reputation seems to be a very hot topic right now," he says. "More to the point, loss of reputation or brand value can happen across just about all classes of business. What we need to do is to look at all the products we offer, and what areas of brand damage can be impacted. Linking our products together – that's the key," Miles adds.
While emerging risk types are important, they are only part of the organic growth strategy for AXA Corporate Solutions in the UK. A variety of specialty lines together represent another major component of the plan.
The business has been targeting growth in its underwriting book for the energy and petrochemicals sector. "That's a large book and a growing business, which we're investing in, and it's going well so far," says Miles.
Other examples span innovative parametric triggers for products, and developing the firm's directors' and officers' liability (D&O) business. Demand for D&O has grown, Miles suggests, and relates closely to risk areas such as cyber, for which directors and board members can be culpable when losses happen.
"Overall, we're looking at those areas that can help us support our existing products. The aim over time is to make us a much bigger force within the UK market. That will help us to further build our client base and grow the business profitably," he adds.
The company – and the market as a whole – is closely watching the implementation of the EU's new General Data Protection Regulation (GDPR), slated for 25 May this year. An area of interest for cyber breach insurance buyers is whether fines and penalties can also be included within insurance claims.
"You can't cover criminal fines under UK law, but it is a different set of rules for civil fines," says Paul Lowin, regional commercial manager, AXA Corporate Solutions UK. "For example, you are unlikely to be able to provide cover for fines related to behaviour that involves intent or negligence, whereas you may be able to provide cover for fines arising from an accidental behaviour."
Lowin notes that the UK Department for Digital, Culture, Media and Sport is responsible for GDPR's implementation into UK law. The Information Commissioner's Office will be the main regulator for the new information privacy regime.
"We are currently considering solutions that may be available to provide protection for accidental events or those beyond an insured's control ," he says.
Recent months have seen the first widescale rises in commercial insurance pricing for several years. Miles suggests that, while there is a "hard link" between primary pricing in the UK and the property catastrophe losses taken by insurers and reinsurers from hurricane claims events in the US last year, the overall picture is more nuanced. He sees casualty more generally as a highly competitive market fought over by many aggressive competitors.
"You'd expect it because of the event and losses and losses that have happened," Miles says. "However, in motor, we're still seeing a very competitive landscape. The Ogden rate change in the UK last year impacted everybody – that was a certainly a bump – but it has not changed the capacity in the market or the soft pricing."
Lowin senses a shift in the role of commercial insurance. "There is a move from traditional insurance to services to mitigate and prevent losses. Top of risk managers' priorities are threats such as risks to reputation and changes in legislation. It's not the traditional risks that worry them so much. There will be a swing in the market in the next few years, the simple claim and pay model to a model where we partner clients to help stop losses," he adds.
This partnership model – assisting with mitigation and prevention as much as simply paying out for losses – is important to Miles in his plans to grow business in the UK.
"We're in a strong position as a huge global organisation, with representation all over world. We can leverage all of that, with opportunities for new products and building out our proposition," he says. "2018 will be an interesting journey to see how much progress we can make in a relatively short period of time. There's a lot of opportunity for us, so these are exciting times."
Jeremy Miles, CEO, AXA Corporate Solutions UK
The new UK chief executive of AXA Corporate Solutions joined the business in January 2018. His experience includes some 34 years in the insurance industry, working on the underwriting and broking sides.
More than 20 of those years were spent at Chubb, with a series of underwriting roles, including leading its UK and Ireland arm, and its personal risk services team, running its European high net worth business. He also worked in broking at Willis and held underwriting roles at RSA and AIG.