The head of insurance at climate control systems company, Eberspächer, on the biggest risks and challenges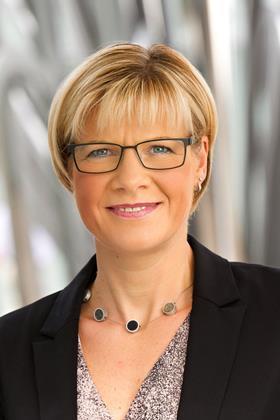 Antje Mertens – Head of Eberspächer Insurance Services GmbH
What excites you most about this year's GVNW symposium?
The move to a new venue with more space and daylight in the large ball room.
Among a lot of exiting forums, the interaction between insurance topics and risk management.
What is your fondest memory of the GVNW symposium?
The dinner show last year with the Rainer Hersch Orchestra and uncountable good conversations
What is the biggest risk you have taken?
To leave an existing company and a wonderful team to pursue new career opportunities with a lot of new challenges.
What is the most important lesson you have learned?
Life without chocolate is unbearable…
What is your greatest achievement?
That my partner still stays with me even though he knows me well.
Tell us a secret
I am always trying to avoid chocolate …
Antje Mertens – Head of Eberspächer Insurance Services GmbH