Flights cancelled from the capital after visibility is reduced to just 100 metres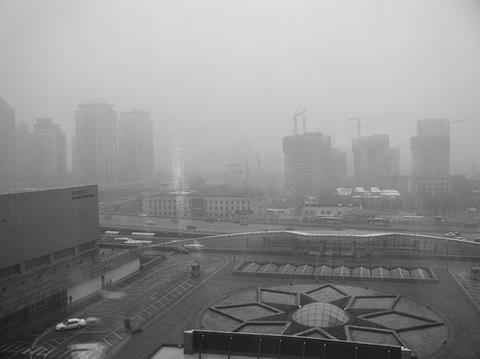 Toxic smog continued to envelop Beijing on Tuesday, prompting authorities to ground national and international flights out of the capital.
The latest blanket of smog began to cover eastern China on Monday, and is the fourth smog incident in the area since the beginning of the year.
Visibility has been reduced to less than 100 meters in some parts of the city, according to Chinese state media.
Meanwhile the U.S. Embassy in Beijing reported at 8 p.m. local time on Tuesday that air quality had been at hazardous levels for the past 24 hours, and encouraged people to "avoid all physical activity outdoors".
The embassy's website also said that "people with heart or lung disease, older adults, and children should remain indoors and keep activity levels low".
Chinese weather authorities say they expect rain on Wednesday night which they hope will clear some of the pollution.