Business leaders advocate strategic level approach in major new report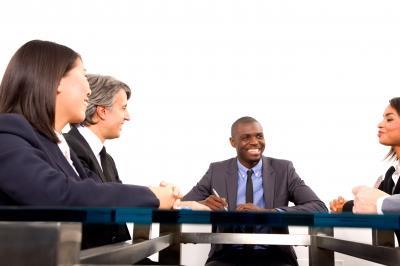 Scrutiny of risk at board level has been identified as crucial in a major report which has been supported by senior business leaders and professional service organisations – including Airmic.
Ensuring Corporate Viability In An Uncertain World – Framing The Board Conversation On Risk identifies emerging best practice and offers practical advice to boards based on extensive consultations with senior chairmen, business leaders and risk specialists.
It has been produced by The Chartered Institute of Management Accountants, and The Chairmen's Forum along with Alvarez & Marsal and Airmic.
Board members need constantly to review their approach to and understanding of risk against a background of what is described by Sir Peter Gershon, chairman of Tate & Lyle and National Grid, as "arguably one of the most turbulent times we have faced for years".
The report recommends that while risk started as a component of compliance it now needs to be raised to a strategic level which "leads to different conversations", particularly at a time of increasing complexity and uncertainty in global markets.
With the implementation of new reporting requirements for risk introduced two years ago by the Financial Reporting Council, boards are increasingly looking to integrate their risk management processes, ensuring that financial and risk management departments are not siloed.
"By analysing the experience of boards to date, it becomes clear that there are many factors which need to be addressed," Tom Teixeira, managing director at Alvarez & Marsal, and a former head of enterprise risk management at Rolls Royce, said. "Crucially, boards need to be more integrated in their approach to risk, ensuring that financial and risk management teams work together to develop a resilient framework that reduces uncertainty in the business and identifies opportunity.
"Indeed, companies need to ensure that they have effective risk management strategies in place that are understood and signed off by all members of the senior management team. Without a robust understanding of the risk profile facing a business, the fall-out from negative events can cause long-term damage to both the financial and reputational health of a company."
Airmic deputy CEO Julia Graham explained the association's involvement with the report: "We could see very clearly from the feedback we were getting from organisations we are connected with that risk is rising up the boardroom agenda and that risk managers were starting to get requisitioned as people who could help their board in delivering the increasing responsibility that they have in the arena of risk including the defining and reporting of principal risks and the defining and reporting of short, medium and long-term viability."
She added: "We could see that our members were being increasingly involved in that space and that is why we were delighted to be invited to take part in this work.
"It is very empathetic to where we feel risk management is going and what we see as part of the transformation of the risk manager's role.
"We took part in a number of round table meetings, primarily to listen to what very senior people at FTSE level had to say about some of the challenges as they saw them."
Considering the report overall, Airmic CEO John Hurrell said: "The seniority of business leaders who contributed to this report is testament to the fact that risk management is firmly on the boardroom agenda. Boards are rightly recognising that risk management is not just a question of compliance, but about achieving resilience and competitive advantage in a fast-changing world.
"This report is not only an excellent guide to help executives achieve an effective conversation about risk, but also an opportunity for the risk profession to step up and have a more strategic role in their business - it really is a 'must read'."