Setbacks continue for the reputation of Boeing's 'superplane'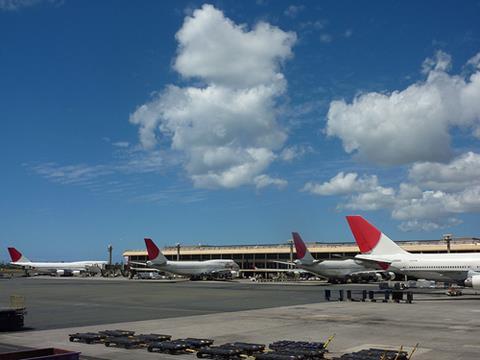 More questions have been raised about the safety of Boeing's 787 Dreamliners, after a fire broke out shortly after a Japan Airlines flight landed in Boston.
The fire is believed to have started after a battery in the plane's auxiliary power system overheated. No crew or passengers were injured as they had already disembarked after landing.
This is one of a number of setbacks for the reputation of Boeing's 'superplane', which has been plagued by production delays and a number of recent technical problems.
In December last year a United Airlines flight from Houston to Newark was forced to make an emergency landing after it appeared that one of its power generators failed. Days later, Qatar Airways said it had experienced the same problem with one of its jets.
To make matters worse, the US Federal Aviation Administration had also ordered that Boeing check the fuel line couplings of the 787 after receiving notice that two 787s had developed leaks that could cause them to lose fuel or catch fire.
Boeing spokesman Doug Alder told the AFP news agency yesterday that the company was "aware of the situation" and was "working with [Japan Airlines] to understand more about it right now".