Military seize local assets of Spanish company, Red Electra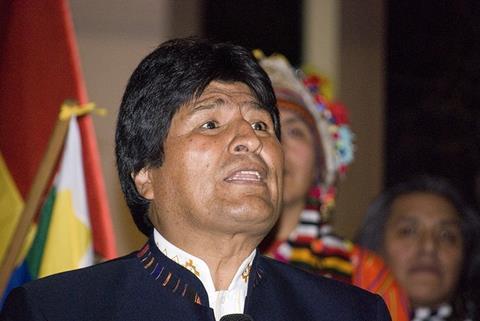 The trend for resource nationalism by South American left wing governments was strengthened yesterday after Bolivian President Evo Morales ordered the military to seize control of energy company Transportadora de Electricidad (TDE).
TDE - which runs most of the country's power grid - is 99.94% owned by Spanish company, Red Electra, and, according to El Pais, accounts for about 1.5pc of the company's business. The company owned 74% of Bolivia's electrical transmission network, or 1,720 miles of high voltage lines.
Morales, Bolivia's first indigenous president, has moved to put energy, water and telecommunications under state control. He claimed yesterday that his actions were in response to underinvestment, and were "for the benefit of the Bolivian people", after declaring his intentions on May 1st, the international labour day.
Two South American expropriations in as many weeks - only two weeks ago, Argentine President Cristina de Kirchner confirmed the expropriation of Repsol's stake in oil group YPF - highlights the increasing risk of resource nationalism by left wing governments on the continent.