Chief executive highlights complexity of the business as a particular problem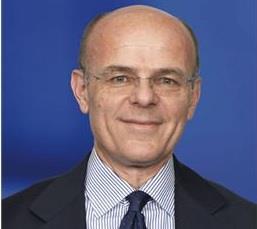 Zurich's highly-rated new chief executive Mario Greco says the general insurance arm is 'improving'.
Greco pointed to Zurich's first quarter results as evidence that the general insurance arm is on the right path.
Group net income in the first quarter fell 28 percent to $875 million, but beat the $745 million estimate by 6 analysts surveyed by Bloomberg.
Meanwhile, in the UK, Zurich's general insurance (GI) business made an operating profit of £23m in the first quarter of 2016, down 51% on the £47m profit it made in last year's first quarter.
However, the UK first quarter performance was an improvement over the £62m loss and 109.5% COR that it made in the full year of 2015 as a result of flood and large losses.
Greco said the results "provide early evidence that measures that we started last year are improving the performance of general insurance.
"Also the continued progress in Global Life [insurance] and Farmers is visible and supporting the group results."
Striking an upbeat note, Greco also said Zurich's book of business is "fundamentally sound."
He stressed that "reserves are adequate, capital is strong and the brand is really strong."
In a candid interview with analysts, one area that Greco did highlight as a particular problem was the complexity of the business.
"Zurich is world famous for [a] complex organisation—for having…triple, even four layers of matrix on its organisational map.
"I definitely have in mind that the organisation has to be simple, and has to promote accountability and ownership of results," he said.
Greco is seen by many as the right man to fix Zurich, having previously cemented Generali's position as Italy's largest insurer and a forward thinking customer-focused company.
His arrival was widely praised by analysts.
Barclays analysts noted in January following the news of his appointment: "The attraction for any CEO to joining Zurich must be the opportunity to improve the earnings profile. Greco is the best placed executive to take an informed view of this potential and so we see this as a very positive sign."
This article was first published by Insurance Times, a sister publication of StrategicRISK