The oil and natural gas giant pleaded guilty to 14 criminal charges and manslaughter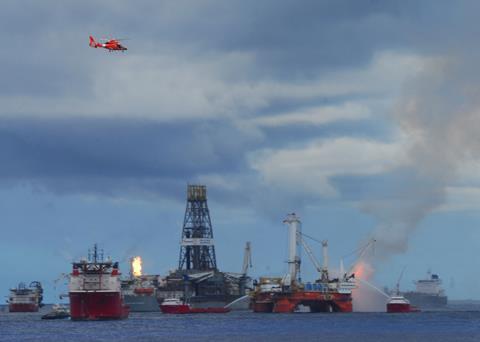 Oil and natural gas giant BP Plc has agreed to pay €3.5b ($4.5b) settlement over the Gulf of Mexico disaster in April 2010.
An explosion in the deepwater horizon rig had caused the worst offshore oil spill in US history and resulted in the death of 11 workers.
The US Department of Justice also found two highest-ranking supervisors, Robert Kaluza and Donald Vidrine, of gross negligence.
The US attorney general Eric Holder has called the oil spill an "unprecedented environmental catastrophe".
This brings the total cost to the company up to €33b ($42b) as BP will also pay €412m ($525m) over security claims to the Securities and Exchange Commission over three years.
Assistant attorney general Lanny Breuer said the explosion resulted from BP's culture of prioritising "profit over prudence".
He added: "Perhaps the greatest tragedy is that the deaths of the 11 men on board the Deepwater Horizon could have been avoided. As the oil spill continued, BP made a tragic situation worse: it began misleading Congress and the American people about how much oil was pouring out of the Macondo well."