The guide provides a breakdown of how to identify and measure reputational risk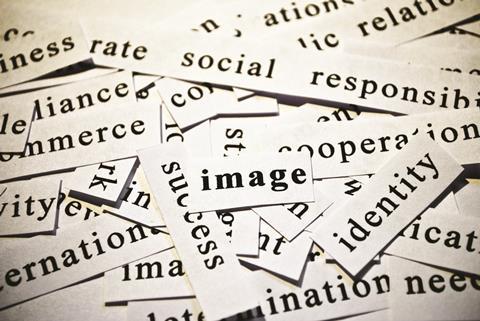 Airmic and Reputation Institute will today publish a guide detailing a model for measuring and identifying reputational risk. Reputational risk is often described as an 'intangible asset risk' because it is difficult to identify and measure and challenging to price in terms of insurance.
The risk is often cited as a "subset of other risks" or an underlying consequence of other threats. For example, cyber attacks or supply chain disruption could harm a company's reputation and, in a globalised and highly connected business world, companies are more vulnerable than ever to the threat.
This may explain why reputational risk continues to rank within the top 3 risks for Airmic members.
Before developing the guide, Airmic conducted a survey of its members and found that of those who identified reputational risk as their main concern, only 3% had insurance to cover the risk and onethird said they were confident about managing it.
Those who do not have insurance for the risk said that coverage was either not available, too expensive and/or inadequate.
When asked to explain why reputational risk was difficult to manage, risk managers identified two factors: (i) that there is no consistent view about how to define reputation risk; and (ii) that they do not know how to value the risk.
The guide first defines reputational risk as: "The emotional connection between stakeholders and organisation, which can be measured by the level of trust, admiration, respect and good feeling from its stakeholders".
It then sets out a seven-point plan to help risk managers identify events that are likely to harm their company's reputation, or more specifically, events that could damage a customer's/stakeholder's "level of trust", "admiration", "respect" and "good feeling".
The components that risk managers are advised to assess include:
products and services: the risks that will reduce customers' confidence in the company's products/services;
innovation: threats that will reduce customers' perception that the business is innovative;
workplace: threats that will damage customers' perception that staff are treated well;
governance: issues that will reduce customers' belief that the company is open, honest, and fair in the way it conducts business;
citizenship: risks that bring a company's corporate social responsibility into question;
leadership: threats that bring the company's leadership into question; and
financial performance: risks that reduce customers' perception of a company's financial strengths.
Speaking before the launch of the guide, Georgina Oakes, Airmic research and development manager (insurance), who was involved in producing the guide, said: "The guide aims to create common language and understanding of reputational risk so that risk managers can better discuss with their peers how best to manage the risk and outline to brokers and insurers the events that could affect their company's reputation.
"At the moment, reputational risk is difficult to quantify and price in terms of insurance. However, the guide provides a breakdown of how best to identify reputational risk, and therefore presenting a more feasible way of measuring and identifying the risk."