European forecast also glum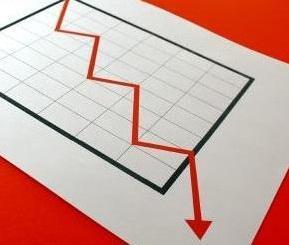 The economic boom in China, India and Brazil is largely over and will be followed by a drastic slowdown in the next decade, according to one of America's top economic forecasters.
The US Conference Board's global economic outlook suggested the situation in Europe is seen as even worse. France is forecast to experience little or no growth as far forward as 2025, while Britain is predicted to struggle to achieve annual economic growth of more than 1% during the same period.
The report suggested that Brazil, Russia, India and China (BRICs), whose economies have expanded on the back of cheap labour and imported technology, had already begun to stall.
The Conference Board said China's double-digit expansion, upon which the global economy has largely relied since the financial crisis to prevent a global catastrophe, will soon be a distant memory.
It predicted growth in the world's second largest economy will fall to 6.9% next year, then to 5.5% from 2014-2018, and 3.7% from 2019-2025 as its population's aging crisis takes hold and investment returns go into "rapid decline".
Growth in India, where the Conference Board said economic reform had been "largely derailed" will fall to 4.7% in 2018, and then to 3.9%. Brazil is forecast to slip to 3% and then 2.7%. The decline in growth rates will leave the BRIC countries stuck in the "middle income trap", claims the report, dashing hopes for a quick jump into the affluent league.
"As China, India, Brazil, and others mature from rapid, investment-intensive 'catch-up' growth, the structural 'speed limits' of their economies are likely to decline," the Board said.
Stalling growth in the emerging markets was one of the reasons economies in the West had stumbled. The Conference Board said the world was now facing an economic downturn everywhere, with little hope for fiscal or monetary stimulus.
Mature economies in Europe and the USA were still dealing with the after-effects of the financial crisis of 2008 but, where in past years emerging markets had plugged the gap in output, they failed to do so this year and would do so again in 2013.
The Conference Board also said that Europe's economic woes were a mix of demographic problems and poor productivity. It said if Europe made a mess of monetary policy it could follow Japan into a structural deficit trap with large number of people shut out of the jobs market forever.
Germany was forecast to outperform Italy and France massively over the next five years, leading to potential conflict over control of eurozone monetary policy in the future.
America, with a younger population overall, was forecast to manage 2.5% to 3% growth until 2018, and 2% thereafter.
The Conference Board's forecast follows a report by the Organization for Economic Cooperation and Development (OECD) last week which predicted that China would keep growing at 6.6pc until 2030, and India at 6.7pc - propelling the two rising powers to global dominance.