The BRICs face formidable challenges as they strive to regain the extraordinary growth rates of the past decade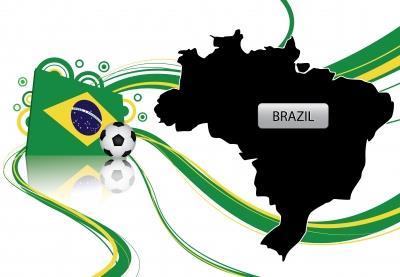 As Brazil dares to dream of an unprecedented sixth World Cup win – this time on home soil − its economic performance is increasingly coming under scrutiny.
Its fellow BRIC nations Russia, India and China are in much the same boat. Not too long ago, they were tipped to eclipse – eventually – the combined economic power of the G7. Yet a recent slump has forced each to rein in GDP forecasts, while the financial world watches intently.
Brazil's financial engine and business hub, São Paolo, is where the 20th World Cup kicks off this month. As the country stages the tournament for the first time since 1950, the tournament has had an unusual build-up, dominated by clashes between police and protestors. Infuriated by the vast sums that have been spent, the protestors point to widespread poverty and a crippling national debt.
Financial ratings agency Standard & Poor's (S&P) recently downgraded Brazilian government bonds from BBB to BBB-, or one level above junk. It cited "the combination of fiscal slippage, the prospect that fiscal execution will remain weak amid subdued growth in the coming years, a constrained ability to adjust policy ahead of the October presidential elections and some weakening in Brazil's external accounts" as decisive factors.
Russia, which is competing in the World Cup, is faring less well off the pitch. S&P downgraded its rating to BBB- following a slump in economic growth and tensions with the EU after its annexing of Crimea. The growth of the world's sixth-largest economy slowed to 1.3% in 2013 – its lowest figure since 1999, excluding the economic contraction in 2009. The World Bank forecasts Russia's GDP growth will continue at a rate of 1.1% to 1.3% in 2014 and 2015 – a significant drop from the 8% average notched up between 2004 and 2007.
While Russia's World Cup hopes remain slim – bookmakers are offering 80/1 odds – S&P's economic outlook does not make good reading either, with increasing political tensions proving divisive and hindering GDP growth.
"We do not expect the government to decisively and effectively tackle the long-standing structural obstacles to stronger economic growth over our forecast horizon from 2014 to 2017," says S&P.
Slowdown
India and China must also overcome challenges to sustain the phenomenal growth of the past decade.
India will soon be home to 20% of the world's working population, according to PwC, which is why the recent, protracted elections were of such significance to the corporate world.
The elections took place across five consecutive weeks and, on 16 May, it was announced that the National Democratic Alliance, led by the Bharatiya Janata Party (BJP), had won a majority in the world's largest ever national democratic vote.
The BJP must now get to grips with a slowdown in India's extraordinary GDP growth, which fell to a decade-low 4.5% in the financial year 2013, according to the World Bank. Deep-rooted corruption, which tarnished the former United Progressive Alliance government, remains a risk to foreign investors that must be addressed.
The problem has also reared its head among the corporate elite in China as high-profile bribery and corruption cases linger in the international press, deterring investors and damaging confidence.
According to Ren Zeping, deputy director of the macroeconomic research department at China's Development Research Centre, a slowdown of the nation's GDP growth could continue, despite more positive government forecasts. He says that growth may slow to about 7.2% this year from 7.7% in both previous years, then to about 6% in 2015 and about 5% in the few years after that.
Urgency
The Chinese government is addressing key structural issues and has embarked on an urbanisation project to make much-needed improvements to infrastructure in underdeveloped areas. The speed and urgency shown by the authorities as they implement necessary reforms means that S&P expects China to, at a minimum, sustain its GDP growth rate in the short term, although it concedes that growth "could decelerate from the historical trend rate".
While it may not be competing in Brazil this summer, China is certainly the top performer among the BRICs. Meanwhile, fellow non-qualifier India remains hopeful its new administration will invigorate the economy.
For Russia, the World Cup provides a healthy distraction as political pressures continue to hamper its economic prospects – and though Brazil is the favourite to lift the golden trophy on 13 July, the South American giant must tackle inherent poverty issues, widespread civil unrest and a faltering
economy ahead of its presidential elections in October. Asa Gibson