Poor customer service, lack of contract certainty and transparency as well as delays owing to errors are some of the issues that Swiss Re Corporate Solutions aims to address with its new international insurance programme proposition, built from scratch, writes Samrat Dua, the insurer's chief innovation & transformation officer
As the international footprint of our corporate clients continue to grow, great pressure is placed on international insurance programmes to respond to risk managers' needs.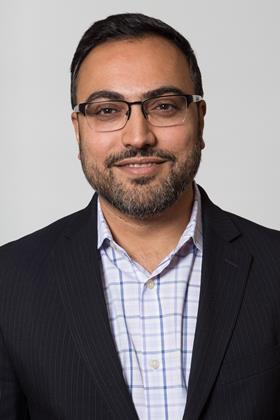 Conceptually, international programmes are meeting these needs, but they often fail on basic policy and claims services, as well as contract certainty.
A multinational company will have operations in multiple territories around the world. Information on each territory – from exposure details, policy information, premium numbers and taxes to claims information – needs to be shared. The flow of this information is complex, involving several stakeholders: from risk manager to broker and their international subsidiaries; then from broker to insurer and their international subsidiaries and network partners. Details are communicated in different languages and formats.
This communication chain is so lengthy and can be unorganised, taking weeks, sometimes months, to get the answer to simple questions such as, where is my policy in Vietnam or what happened to my claim in Indonesia?
Our customers require greater speed, ease, and accuracy in the operational handling of international programmes because current gaps in service, errors and lack of transparency presents a serious challenge for risk managers. Additionally, they require a better alignment of the policies in a programme structure from a coverage perspective to increase contract certainty.
With these pain points in mind, we at Swiss Re Corporate Solutions, have assessed the entire international insurance programme journey together with risk managers. As a result, we decided to build an international programme proposition from scratch powered by our proprietary technology platform and introduced it earlier this year. We are now in a second stage, with aims to boost our capability with the roll out of an aligned property policy framework called, ONE Form. We are taking active steps towards an end-to-end integration by opening our technology platform to broking partners.
Let's look at some of the key dimensions of our international programme proposition.
Technology plays a vital role in the administration and servicing of our international programmes. Our proprietary technology platform enables data integration from multiple sources bringing together compliance and tax information, coverages, risk profiles and exposures. Our smart workflow facilitates a seamless flow of information across our own offices and those of our network partners around the world, enabling us to structure compliant and well co-ordinated programmes.
Our global network has also been built from scratch: we have developed a robust network in 150 countries with plans to expand to more than 180 countries in 2020 – which all have the necessary requirements to issue local policies in local jurisdictions. Our local experts on the ground can address issues or answer questions with quick response and resolution times. With the ONE Form property policy framework, we have developed a globally aligned, broad and state-of- the-art property coverage. It is built with flexibility in mind so we can meet our customers' coverage and limits needs, while ensuring consistent implementation throughout the world. This increases transparency and contract certainty, reduces error rates and improves speed of policy issuance, helped further by the automation built into our technology platform.
We understand that brokers are a vital link in ensuring a seamless flow of information –in any international insurance programme. We know that they too face similar challenges with data and information. And that's why we have built a dedicated international insurance programme administration platform for broking partners. We are proud to announce our collaboration with Brokerslink's global broker network, who will be the first adopter of this platform. The platform will enable broker partners and affiliates to manage and deliver structured and compliant international programmes from a single online platform.
All these innovations serve to benefit the end client, the risk manager. Without the burden of any legacy international programme, we have been able to design from scratch and with flexibility a new international insurance programme proposition – the technology platform, the network and the product – that addresses the core challenges that both risk manager and brokers face.

This article was sponsored by