Companies increasingly fear impact of market uncertainties and political perils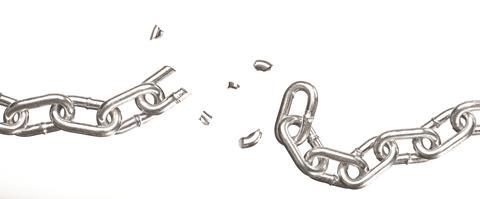 Business interruption continues to be the main risk concern for businesses for the fifth year in a row, according to the sixth annual Allianz Risk Barometer.
Losses from business interruption was cited by 37% of respondents. This is partly driven by multiple new triggers emerging, especially non-physical damage or intangible perils, such as cyber incidents, and disruption caused by political violence, strikes and terror attacks.
At 31%, market developments was the second biggest risk identified by respondents. Companies increasingly worry about the unpredictable business environment of volatile markets and political perils, such as protectionism or terrorism. Other growing concerns are digital dilemmas arising from new technologies and cyber risks, as well as natural catastrophes, which ranked third and fourth, respectively.
"Companies worldwide are bracing for a year of uncertainty," says Chris Fischer Hirs, chief executive of Allianz Global Corporate & Specialty SE. "Unpredictable changes in the legal, geopolitical and market environment around the world are constant items on the agenda of risk managers and the C-suite. A range of new risks are emerging beyond the perennial perils of fire and natural catastrophes which require re-thinking of current monitoring and risk management tools."