Companies in the region should not expect the legal environment to stay the same
Part of a property and casualty risks series supported by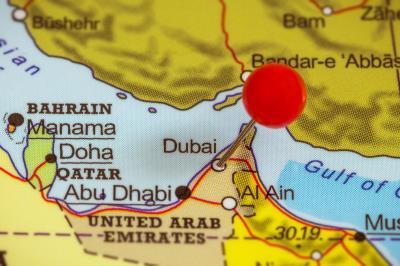 Historically, an environment that might be called litigious-lite, the United Arab Emirates (UAE) is slowly bridging the gap between local and western legal and regulatory systems, explains Tony Saada, chief executive of UAE-based Lockton (MENA). "Stricter penalties and higher awards [are given] across many sectors," he explains. "Hospitals, for example, are increasingly buying higher levels of protection as the number of medical mal- practice cases are on the rise. However, these have to be grafted on to a different legal culture."
Any such awards for medical mal-practice are additional to what is known locally as 'blood money' or 'diyah', which has a long-established legal basis in UAE statutes. These take the form of person-to-person compensation and the sums involved are typically much lower than court-ordered awards. "On balance, the prevailing culture is that disputes are better settled out of courts," says Saada. "Courts can often be the choice of last resort."
Although the UAE and the Middle East in general remain a low litigation environment, this situation is changing. Indeed, AIG's specialists in Dubai point out that the UAE is "evolving every day to reach the level of advanced economic systems" in part because its companies are running into different legal systems as they branch out beyond their home base. Thus, businesses operating there should not necessarily expect the non-litigious environment to remain as it is.
Lockton's Saada would agree. As he points out, regulatory bodies and criminal courts are now initiating actions against companies and individuals. A new generation of regulators with more powers is imposing a more rigorous regulatory environment, he explains. Thus, the prospect of criminal prosecutions and civil claims is on the rise.
Evolving landscape
However, to state the obvious, this is not like many other countries. Product liability is not an automatic purchase in the UAE, at least in principle. The law does not provide, for instance, for class actions, which can lead to punitive damages. However, consumer protection laws do exist and, as Saada warns, "firms must be aware of them".
"They are based on contractual or tort- based principles with defined time limits on any actions taken", he says. A particular feature of UAE consumer law is that distributors and commercial agents are required to provide repairs and spare parts for goods that they sell.
As AIG's Dubai office points out, various consumer protection laws, starting in 2006, laid the groundwork in the UAE, and a concrete expression of this is the Abu Dhabi Quality and Conformity Council (QCC), which is now seven years old. Get- ting into its stride, the QCC has so far recalled 165 different products.
One definite growth area is D&O insurance, where demand is increasing as regulatory oversight intensifies. Indeed, buying D&O may be crucial to attracting expatriate staff, says Saada. This is especially the case when foreign creditors are involved because they are much more likely to enforce their rights against boardrooms they deem to be culpable.
In a country that prohibits indemnification by the company for its directors, D&O insurance may be their only line of defence.