As Ebola spreads through West Africa, companies with operations in the region should check their continuity plans, but avoid panicking as, although the disease has no cure, their employees are unlikely to catch it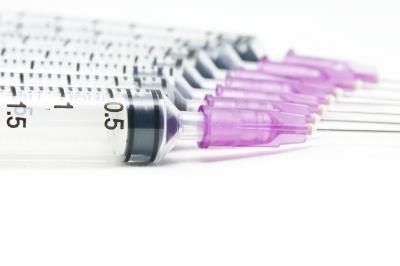 It sounds like the plot from a horror film – a terrifying disease emerges from the jungle, leaving victims with horrific symptoms and killing up to 90% of them. Unfortunately, however, for the people of West Africa, Ebola is all too real.
The disease has affected the continent before, but the current outbreak in West Africa is one of the most devastating yet, and the first time Ebola has appeared in this part of the continent.
"This is one of the most challenging Ebola outbreaks that we have ever faced," said Dr Keiji Fukuda, assistant director-general for health security at the World Health Organization (WHO).
At the time of writing, the number of suspected cases in Guinea has increased to 157, with 101 deaths. Sixty-seven have been confirmed as Ebola. In Liberia, 21 cases have been reported, including 10 deaths. Five cases have been confirmed as Ebola.
"This is a very serious outbreak as it affects several urban centres in West Africa, such as Conakry in Guinea, Sierra Leone, Mali," says Nick Wildgoose, global supply chain product leader at Zurich.
He adds: "WHO experts believe that Ebola started from bush meat and bats, a traditional delicacy in many West African countries".
There has been a number of Ebola outbreaks in several countries in recent years. However, these were limited to remote villages and far from urban centres, thus making containment easier.
"We cannot predict any trend from the current outbreaks," says Wildgoose. "The interconnected nature of the global operations of many companies means that even if they are not directly affected, they may suffer through their supply chains being affected. In this instance, perhaps procuring bauxite and coffee may be hampered. Companies should try to understand what the impact of border closures and travel restrictions might be.
"They should also assess the adequacy of their business continuity plans is respect of this threat".
But despite the seriousness of the disease, experts urge businesses not to panic.
"Ebola is not like flu," says Médecins Sans Frontières epidemiologist Kamiliny Kalahne. "You can't get it by sitting next to someone on the bus. People who become sick with it almost always know how they got sick: because they looked after someone in their family who was very sick – who had diarrhoea, vomiting and bleeding – or because they were health staff who had a lot of contact with a sick patient."
"From a risk mitigation point of view, that makes things simple," says Katie Geary, medical director – assistance at International SOS. "If you avoid sick people, you are extremely unlikely to come into contact with the virus.
What is Ebola?
"Ebola is a disease caused by a filovirusm, which just means a thread-type virus," says Médecins Sans Frontières epidemiologist Kamiliny Kalahne. "It's a virus that we think has been around for a long time.
"There is good evidence that it lives in bats, and people generally come into contact with it through direct contact with bats or through sick monkeys or forest animals that have had contact with bats.
"The reason why people are scared of Ebola is that when there is contact between humans and sick forest animals, people can get infected – although this does not happen often. But when people do get infected, they become very sick and then they can transmit the infection to their families and to health staff".
According to the World Health Organization, the symptoms of Ebola often start with the sudden onset of fever, intense weakness, muscle pain, headache and a
sore throat.
This is followed by vomiting, diarrhoea, rash, impaired kidney and liver function and, in some cases, both internal and external bleeding.
The time interval from infection with the virus to the onset of symptoms varies from two to 21 days.
"Once people are infected, there is no specific treatment we can give, and there is generally a very high mortality rate, so a lot of people who become infected die," says Kalahne. "That is why there is so much interest in Ebola."
Preventive measures
Basic medical precautions go a long way to preventing the spread of Ebola, and outbreaks grow rapidly only where health services cannot cope.
"In places where this disease occurs, it's unfortunate that the hospitals often don't have a lot of resources: no running water, no basic equipment such as gloves," says Kalahne.
"With running water, soap and gloves, we would really be able to reduce the amount of transmission that occurs in hospitals".
As such, the risk of Ebola spreading to Europe and other areas outside Africa is considered low.
"We live in a world with planes and lots of people travelling, but Ebola has never been spread to a developed country in that way," says Kalahne. "This is because people generally transmit the infection when they are very sick, have a high fever and a lot of symptoms – and, in these situations, they don't travel. Also, even if they do get sick once they travel to a developed country, they will be in a good hospital with good infection control, so they are very unlikely to infect others."
Expatriates need to take care, but most will not need to change their behaviour beyond observing everyday health precautions rigorously.
"As an expatriate worker avoiding burials and ill people, the risk is low to negligible," says Geary. "People who work in the area need to bolster normal health advice: pay attention to food and water hygiene. Make sure your water is safe and decontaminated. Make sure your food is from a known source – not bushmeat – and cooked through. Make sure food is washed or peeled. Wash your hands after going to the bathroom.
"Stay away from markets with a lot of bushmeat on sale, sick animals and, of course, any mass burials."
Employers need to ensure their staff understand these behaviours – together with the reasons why they are important – and have access to any relevant facts.
"Corporations should send some key information on the current outbreaks, their status, areas of contagion," says Wildgoose. "They should absolutely provide critical information on the situation, what to do and especially what not to do, such as approaching areas of contamination, patients, potential affected persons, etc.
"There is no recommendation so far to evacuate personnel from the affected areas or countries. However, corporations should seek advice from organisations such as the WHO or Centers for Disease Control and Prevention."
In the case of an expat becoming ill with the virus, it will become a national-level decision as to how to act. "Countries will have their own policies about how to deal with such an incident," says Geary. "But, in reality, by the time all the papers are in place to get someone back to the UK – and fly over other countries on the way – for that individual, they will be in the second week of the illness and will not be able to be moved.
"Prevention is everything. Be aware of Ebola, but don't be afraid; don't panic." SR