Case study provides insight into complexity of international supply chains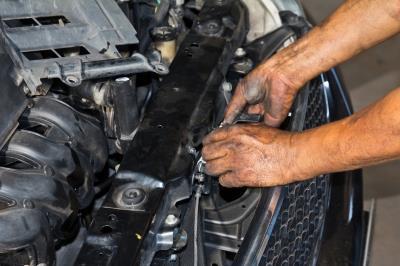 When defective wiring caused headlights to malfunction, the German manufacturer pointed the finger at its UK wiring supplier. Instructed by the British company's product liability insurer, loss adjusters Cunningham Lindsey were tasked with validating the circumstances surrounding the problem and identifying the root cause.
The manufacturing process was assessed, as was the quality controls that were in place in the German factory. After a series of tests, the loss adjusters were able to pinpoint the reels of wiring that were faulty.
Further tests proved defects were occurring randomly through the length of wiring stored on each reel. The randomness of the fault meant the 1,000 metre reels were essentially useless to the German manufacturer.
The product liability claim was accepted and settled for a relatively modest sum of £800,000. However, the random nature of the fault identified by the laboratory testing suggested the reels were defective by the time they arrived in the UK.
"Additional metallurgical testing uncovered that under the insulation of the wiring there were fragments of metal between the internal wire and the rubber housing," Andrew Robinson, global specialist practice group leader – product liability & recall at Cunningham Lindsey, explained. "These particles of metal thinned the depth of the wire that lay over them, and as the current passed through the wire it melted the weakened layer of insulation causing the fault. The analysis of the metallic fragments revealed they were shavings from worn machinery in the US wiring manufacturer's plant."
The insurer therefore decided to seek recovery of its financial losses from the US wiring manufacturer who had supplied the UK policyholder.
This case study demonstrates the complexity of today's international supply chains. The fact that the US supplier did not have adequate insurance in place to cover the loss, nor the financial strength to cover the shortfall, meant that a 50% recovery agreement had to be negotiated.
"This claim highlights the importance of quality control in overseas suppliers. Unfortunately, with the current economic pressures to cut costs, some businesses look to procure the cheapest source of supplies, and this can risk compromising on quality – and sadly the risk of sourcing sub-standard goods is only seen when a product fails, as in this case," Robinson said.
"I think the main lessons learned are to carefully map exposures right along a supply chain, then align your business to ensure that any contract terms and conditions are drafted correctly, and incorporated into your relationship with the supplier and their customer. Companies need to be sure that they are aware of all the companies in their supply chain, as the German manufacturer believed the fault lay with the UK supplier, but in fact the problem occurred in the US manufacturer's production plant based in Colorado."