Latest tropical storm expected to reach hurricane strength later today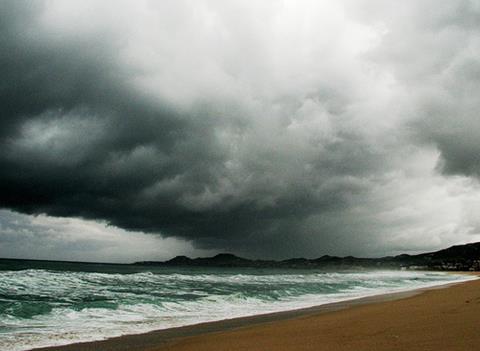 Tropical storm watch is in effect in Bermuda after tropical storm Rafael shifted away from the Leeward Islands today.
The 17th-named storm of the Atlantic hurricane season has already inflicted damage with heavy winds and strong rain falling across several Caribbean Islands. It is expected to hit Bermuda on Tuesday.
The storm is currently about 170 miles north-east of San Juan, Puerto Rico, and 850 miles south of Bermuda.
Winds of 60 miles per hour battered the Leeward Islands and the storm's forward speed has slowed to 12mph, allowing it to become more organised. According to the National Hurricane Centre (NHC) there is potential for Rafael to reach hurricane strength later today.
AIR Worldwide senior scientist Scott Stransky said: "Rafael has entered an area favourable for intensification; sea surface temperatures are warm and wind shear is relatively weak."
"Puerto Rico and Bermuda will be right on the borderline of tropical storm-force winds, and will escape Rafael's strongest winds. However, a shift in the track towards the west could bring stronger winds closer to Bermuda. Wind damage is expected to be minimal; its most substantial effect throughout the region will likely be from flooding."
Authorities are now concerned about acute flash floods and mudslides as three to five inches of rain is expected over the Lesser Antilles and the Virgin Islands and three inches in Puerto Rico.