Swiss Re's preliminary Sigma report for 2014 estimates a significant drop in catastrophe-related losses in the first half of the year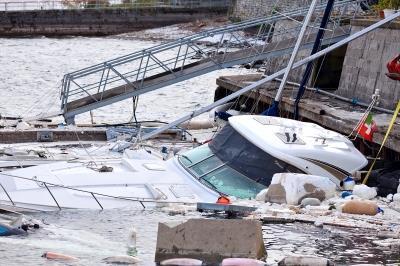 Total economic losses from natural catastrophes and man-made disasters amounted to €33bn in the first half of 2014, according to Swiss Re's preliminary sigma estimates.
The report says global economic losses from nat cats and man-made disasters totalled more than €33bn, significantly below the first half of 2013 total of €44.65bn and the 10-year average since 2005 of €71.14bn.
Insurers paid about €15.9bn in claims related to natural catastrophes, and man-made disasters incurred an additional €1.51bn worth in claims, pushing the overall figure of insured losses to €17.4bn – down from €18.9bn in the first half of 2013 and the 10-year average of €20.43bn.
The costliest event in the first half of 2014 was a spate of severe storms suffered in a five-day period in mid-May in many parts of the US. Economic losses amounted to €2.42bn, with insurers covering €1.97bn of the costs.
Western Europe suffered the second most costly event in the first half of 2014 after storm Ela swept through France, Germany and Belgium in June. Hail and strong winds damaged buildings and vehicles in the regions with insurers paying €1.89bn in claims.
In Eastern Europe, May brought heavy flooding in Serbia, Bosnia, Croatia and other eastern European countries, resulting in total economic losses of €3.41bn. However, with low insurance penetration, the associated insured losses were moderate.