Ahead of today's Wonderwomen session, StrategicRISK spoke to Kadidja Sinz, regional manager for France and Belgium at XL Catlin, about improving gender diversity in risk and insurance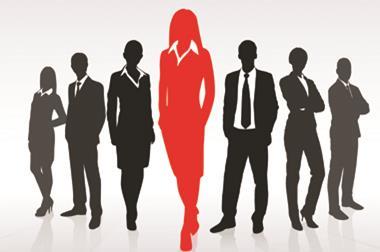 Q. What are you doing to encourage diversity in risk and insurance?
A. Diversity in insurance is a subject that is very close to my heart..
At XL Catlin in France, we organise an annual event for female risk managers, which provides an opportunity for attendees to consider the value of diversity in the way they look at risk. It is an event that we've been running for four years now.
In addition, in helping to promote women in risk and insurance, it is important to recognise the excellent work of female risk managers. French publication L'Argus de l'Assurance hosts an insurance awards event and XL Catlin sponsors the female risk management category. An award for women in insurance is a great idea, particularly because this type of recognition is not always prominent in the market.
I am also championing women in risk through a French network called Pluri'elle.
It is important to mention that as an industry, we have made some positive strides in improving diversity. AMRAE's data on women in insurance, for example, indicates some positive movement, but we still have a way to go.
Q. You spoke about some of the work XL Catlin is doing but what are other insurers doing to tackle this industry-wide problem?
A. At the end of September 2015, Lloyd's organised the Dive In festival, which promotes diversity in the London market. There were around 2000 attendees and our chief executive, Mike McGavick, spoke at the event and highlighted two key points, which in my view, are very important here in France.
First, diversity needs to come from the top. There are lots of local initiatives but top management needs to lead the way. The second aspect was around how to ensure greater diversity in the workplace. One of the main questions among managers when hiring is, how do we ensure we are identifying the best candidates in our markets? Mike's answer was within the recruitment process, business leaders need to consistently request talent pools for consideration with individuals from diverse backgrounds both professionally and personally And if the choice boils down between two candidates, always choose diversity as they will bring a different view to your organisation That is a very strong statement.
Q. How do French businesses fare when it comes to gender diversity?
A. The insurance industry recognises that workplace diversity is a challenge and improving gender diversity is a big part of that. Diversity is not simply about the number of women in insurance, because overall, women are well represented in the industry. The challenge is increasing the number of female leaders at the top of an organisation.
At entry level risk management positions, there is a fair balance of women and men but as women progress through their careers they often hit a glass ceiling. We know that women between the ages of 32 and 40 are not often considered for top level roles across industries. One explanation is that women of this age are likely to start a family and therefore could potentially be seen by senior management as having other priorities.
Although today's workshop will focus on France, in general, getting the best talent is a worldwide challenge, so we will look at diversity as both a local and a global issue.
Q. What can be done in practice to improve gender diversity?
A. The industry needs to be creative in order to effectively improve gender diversity. For example, when women return to work after maternity leave, companies must ensure an easy transition. It is almost like providing a welcome back package, updating the employee of any new developments while she was on leave.
Similarly, flexible work practices should be implemented to support working parents. Companies should use technologies to enable remote working and access to appropriate systems and documents.
Age is also an important factor when it comes to improving workplace diversity and it is important that the industry supports both experienced and new talent. Senior managers could consider setting up mentoring schemes and making themselves available to answer questions about their personal career journey and new talents can help more experienced managers become more familiar with social media and technology, like a reverse mentoring program This is a good way to engage aspiring members of staff at all levels
Personally, I have had questions about how I've managed my career while also bringing up my two kids. I do not have the answer to everything, but I feel it is important to demonstrate that it is possible and manageable. I have also had questions from managers about how they can improve their procedures. Companies should make it easier for members of staff to have open discussions about career development because this is a good way to retain talent.