Delay in transition is expected to intensify political instability in Venezuela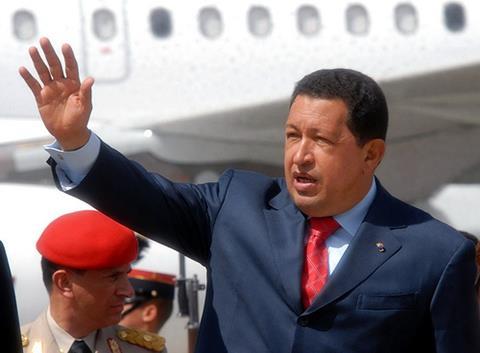 Hugo Chávez will miss his scheduled inauguration tomorrow owing to poor health. However, the Venezuelan National Assembly has approved a request to postpone it.
The Venezuelan president is being treated in Cuba after having a fourth cancer-related surgery on 11 December 2012 and has not been seen in public for more than a month.
Weeks of uncertainty and speculation started late in December after it was revealed that the socialist president might not be able to attend his own inauguration – an unprecedented event in Venezuelan history.
Legislators voted on Tuesday to give Chávez as much time as he needs to recover. However, political instability is mounting after the opposition has called on the Supreme Court to rule on the issue after arguing Chávez's mandate runs out on 10 January.
"As long as the transition is delayed, we expect currency and non-payment risks to intensify substantially," says Carlos Cardenas, deputy head of Latin America forecasting at Eclusive Analysis. "The economy has been put on autopilot and all major economic decisions, including possible currency devaluation, are likely to be postponed until a new government is in place."
"In the meantime, foreign firms are likely to struggle to obtain foreign currency under the exchange control. The currency is currently trading against the dollar at a rate 296% higher than the official rate. Furthermore, political risks are likely to remain high after the transition, as holding the United Socialist Party of Venezuela party together against a troubled economic backdrop will be a significant challenge for someone without president Chávez's leadership skills and charisma."