New partnership between Resilience Cities and cat modelling company RMS will provide risk managers greater support in tackling nat cat exposures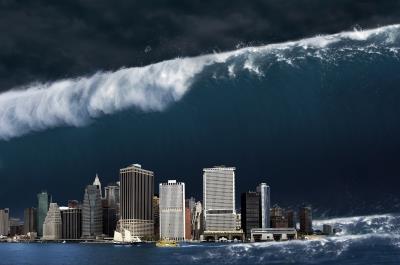 A partnership between the 100 Resilient Cities (100RC) programme and cat modelling firm RMS will enable chosen cities to better understand and manage their nat cat exposures.
100RC is an initiative funded by the Rockefeller Foundation that aims to improve the overall resilience of cities around the world. An initial round of applications by cities aspiring to be a part of the programme resulted in 32 cities being chosen in December 2013.
Each city is appointed a chief resilience officer, whose salary is paid by the Rockefeller Foundation for the first two years of the programme and works on an all-encompassing risk basis, tying together expertise and specialist guidance across the board to ensure their city is continually striving towards greater resilience.
The partnership struck between RMS and 100RC means chief resilience officers will have access to the latest in cat-modelling technology.
100RC president Michael Berkowitz said: "Natural catastrophes are a major driver of risk for many of the cities we are working with and RMS's models and technology will enable them to better understand that risk as the foundation for achieving resilience."
San Francisco will be the first city in the programme to take advantage of RMS models and technology, and its chief resilience officer Patrick Otellini is keen to make use of RMS's services.
He said: "In San Francisco, we have already made a significant investment in modelling expected losses from future earthquake scenarios, which has informed multiple public policy decisions.
"RMS's science and technology will enable us to use modelling more dynamically to improve our understanding of risk, to analyse the benefits of potential mitigation investments and to respond effectively to actual events."