Protests and anti-union demonstrations are common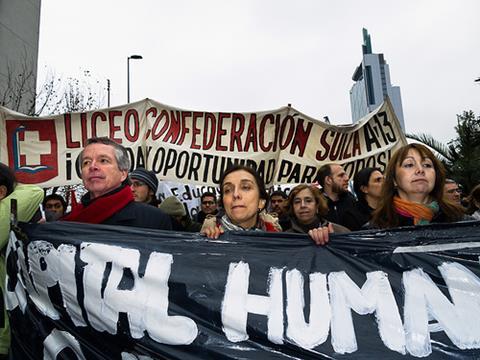 Multinational companies operating in Chile have been warned to be wary of volatile employment practices in their business dealings.
While economically and politically stable, Chile suffers from limited social mobility and high income inequality.
The risk of association with such precarious employment practices is high, according to a new Maplecroft report.
Anti-union discrimination is common, posing legal, operational and reputational risks to business.
The report also said that even when formally employed, vulnerable workers may be exposed to labour law violations and poor working conditions.
"Companies that employ temporary workers under less favourable conditions than those offered to permanent employees may be accused of violating domestic laws," the report said.
Unfair dismissals and other discriminatory practices also regularly occur.