Tokyo scrambles fighter jets after Chinese government plane flies near disputed islands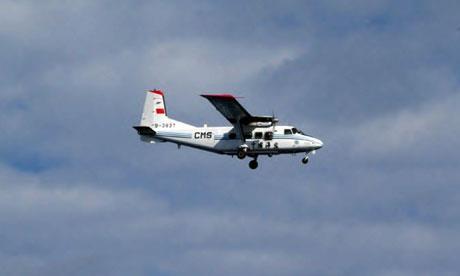 Japan has accused China of violating its airspace after a government plane flew near the disputed islands in the East China Sea.
Early on Thursday morning, a small, propeller-driven plane belonging to China's State Oceanic Administration - a state body tasked with law enforcement in Chinese waters – was spotted just off the islands.
Tokyo responded by sending eight F-15 fighter jets to the islands, known as Senkaku in Japan and Diaoyu in China, and has lodged a complaint with Beijing.
However, China's Foreign Ministry spokesman Hong Lei said during a news briefing that the plane's flight was "completely normal" and called on Japan "to halt all entries into water and airspace around the islands".
Sino-Japanese relations became strained in September after the Japanese government bought the islands – which are near potentially large off-shore gas reserves – from a private Japanese owner. Prior to the second world war, they were considered Chinese territory.