The Chinese crackdown on corruption has sent ripples throughout Asia, leaving multinationals to determine how to manage its contradictory pressures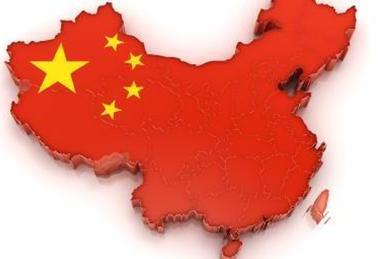 The Chinese crackdown on corruption has sent ripples throughout Asia, leaving multinationals to determine how to manage its contradictory pressures
The bewilderingly rapid attack on corruption by Chinese regulators that has embroiled GlaxoSmithKline (GSK) has also provoked equal alarm in the boardrooms of multinationals as certain previously acceptable commercial practices become taboo across much of Asia.
As GSK co-operates with the authorities to determine what caused its former chief executive in China, other senior managers and a detective agency hired on the firm's behalf to face the possibility of long jail terms, other multinational and domestic pharmaceutical companies are under investigation for what appears to be the same practices. Similar cases could be also brought as the government-led crackdown on unlawful payments gathers momentum – and they are likely to go beyond big pharma.
Control Risks head of Asia analysis Andrew Gilholm says: "The GSK case illustrates the intersection of efforts by Xi Jinping's government to more aggressively regulate and reform certain sensitive sectors and crack down on rampant corruption, with ambiguous results for foreign firms."
Also, Gilholm explains, contradictory pressures are at work that multinationals must recognise and manage. "The saga is a signal that although this government may be easing regulation in some respects, such as regulatory approvals and market access for private players, it is tightening compliance expectations in others. Investigations into corruption are likely to become more common across many industries," he says.
Police pressure
Complicating the situation further, other powerful authorities are suddenly becoming involved in foreign companies, including the police (which has been working for a year on the GSK case) and the State Administration of Industry and Commerce. Both have undertaken probes into price-fixing and other anti-competitive practices that targeted, in rapid succession, Qualcomm, InterDigital and TetraPak. Nor does this look like a temporary phenomenon; as Control Risks reports, the regulators are increasing staff numbers to cope with a higher workload.
In the face of such an attack on, in GSK's case allegedly illegal payments, risk specialists say the only appropriate response is for multinationals to abandon the years-long way of conducting business and start again by analysing exactly what practices the regulators and investigators are targeting.
In the meantime, it is instructive to review how GSK ended up in this unfortunate position. Having concluded there was alleged evidence of "massive and systemic bribery", police have recommended that the company, as well as three senior executives, including former chief executive Mark Reilly, face criminal prosecution. Additionally, regulators have mooted the idea of hefty "exemplary" fines. Some £300m (€378m) is claimed to have been spent illegally.
The investigators' focus on the health sector is seen as an indication of what the next target might be. Over the years, it has become almost routine for drug companies and/or distributors to pay off hospital officials who procure medicines; one result is high-priced drugs. The government sees reform of the healthcare industry as a top priority. However, foreign companies should not feel victimised because domestic firms have also experienced dawn raids. Gilholm says: "It doesn't hurt to put foreign companies in particular in the frame. In this context, the GSK case is one part of a shock and awe campaign to force progress on long-recognised problems in the health and pharmaceutical sectors."
Other targets
Other sectors are also likely to be targeted. Top executives and officials in the energy sector have already been detained as the government moves against monopoly and other competition-reducing arrangements, however long standing they may have been.
The immediate and practical issue is how boardrooms should respond – and the answer is not straightforward. In some Asian countries, it may be almost impossible to do business without entering into what are euphemistically entitled "facilitation payments" that serve to oil the waters of commerce. As John Cassey, associate director of Protiviti UK and head of its litigation, investigations and fraud management practice in London, blogged recently, most multinationals conducting business overseas will be asked to make small payments or provide other benefits to foreign public officials "to remove artificial barriers that have been deliberately contrived in order to extort bribes, or to encourage or reward them to perform duties they are required to do anyway". Certainly, that has been standard practice in China for years and many multinationals have reluctantly had to comply.
In practice, adds Cassey, these payments are not the action of individuals but of organised rings within government departments. "The official may be at risk from his own colleagues
and superiors if he does not collect facilitation payments for distribution among his colleagues," he says.
Thus, while the company runs a significant risk from corruption watchdogs in its home base – under the UK's Bribery Act 2010, facilitation payments are illegal and have increasingly been the subject of corruption cases – as well as from local regulators, it also faces the risk of not being able to do business. As Cassey points out, it is by no means uncommon for a company of integrity to be victimised by officials if it does not pay. Even when a multinational reports illegal approaches, no action may be taken.
Clearly, any multinational trapped in such a dilemma needs to engage local expert legal advice.
There is no doubt the crackdown in China is sending a ripple effect right through the economy and directly affecting foreign businesses. Earlier this year, a UK firm that runs English-language courses for the children of senior officials suffered a collapse in enrolments because of a new requirement that the parents must provide proof that they could afford the fees from their state salaries alone. Because they allegedly could not provide such proof, the officials withdrew their children from the courses.
For the next few years, multinationals in China will walk a tightrope as they adjust to a new, but hopefully better, style of commerce. SR