A political risk report from Verisk Maplecroft focuses on Chinese ambitions for self-sufficiency in lithium for the batteries to power electric vehicles, with far-reaching implications for suppliers and competitors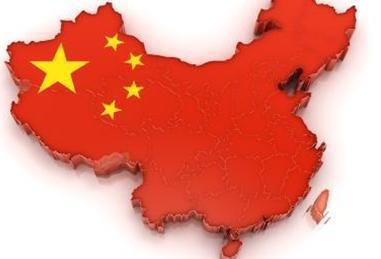 China is moving towards autarky in its production of lithium, with major effects for suppliers, according to a political risk study by Verisk Maplecroft.
The Xi Jinping regime thinks it is too reliant on imports to make the lithium-ion batteries needed to power electric vehicles (EVs).
The country's 'Made in China 2025' initiative seeks to boost its manufacturing sector, while it also wants to be more energy self-sufficient – it currently imports about half of its energy needs.
The Chinese government wants to see 2 million EVs sold annually by 2020; it wants EVs to make up at least a fifth of new vehicle sales by 2025; and the country is working on a timetable to phase out internal combustion vehicles altogether.
For now, China's lithium output makes up only about 6% of global mine production, placing it far behind exporters such as Australia (41%), Chile (34%) and Argentina (16%), according to the report.
"For China to bolster its supply of lithium, we believe that Beijing will likely pursue three strategic objectives in 2018 (and beyond) – namely, to develop its domestic lithium resources, diversify its lithium imports, and increase its influence over the global lithium value chain," said Hugo Brennan, analyst at Verisk Maplecroft.
"The progress China makes towards furthering these goals will go a long way to determining to what extent it can meet its EV ambitions," said Brennan.
To reduce its reliance on the leading overseas suppliers, Beijing will need to diversify the source of its lithium imports, replicating a model it has already adopted for its hydrocarbon sector, according to the study.
"Chinese firms are therefore likely to receive official encouragement to sign offtake agreements and strategic partnerships with companies from mid-tier and emerging production hubs – such as Zimbabwe, Brazil, Bolivia and Canada – to create a more diversified import model," said Brennan.
Strategic investment in China's mining operations at home and abroad will likely have an impact on pricing and competition within both the lithium extraction industry and the fast-developing EV sector.
"The government has made it crystal clear that transitioning towards EVs is a national priority and that it will wield significant policy levers to ensure China gets ahead of the game in the global scramble for lithium resources," said Brennan.
"Considerable state support for Chinese firms investing in lithium mining assets and processing facilities overseas is more than likely: this will increasingly reach not just traditional lithium producers, such as Tianqi Lithium and Ganfeng Lithium, but beyond to include lithium-ion battery and EV manufacturers, including the likes of CATL, BYD and Great Wall Motors," he added.