There's a global war being conducted on the Internet, with China and Russia going all out to steal commercial secrets from the West, say security experts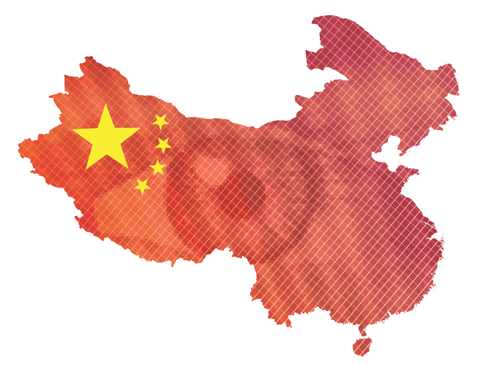 Foreign companies could be at serious risk of cyber attacks from China and Russia, according to a briefing on cyber crime by risk advisers KCS.
The World Economic Forum, in its Global Risks 2012 report in January, claimed this "dark side of connectivity" is potentially the most serious threat to prosperity in the West.
And last year, a report by the US National Security Agency found that cyber attacks by Chinese and Russian intelligence services had netted large amounts of US research and development data. "The governments of China and Russia will remain aggressive and capable collectors of sensitive US economic information and technologies," the report said.
The Chinese are the world's most active and persistent practitioners of cyber espionage today"

Mike McConnell, US director of National Intelligence
That stolen information has helped China and Russia develop their economies, according to KCS. Chief executive Stuart Poole-Robb says: "Western intelligence agencies feel that China, in particular, has made industrial espionage an integral part of its economic policy, stealing company secrets to help it outdo the USA and other foreign competitors to further its goal of becoming the world's largest economy."
And in the Wall Street Journal in January, former US director of National Intelligence Mike McConnell said: "The Chinese are the world's most active and persistent practitioners of cyber espionage today."
But it is not just company secrets. In a speech to the International Institute for Strategic Studies, the director of the UK government's spy centre GCHQ, Iain Lobban, said: "We have seen theft of intellectual property on a massive scale, some of it not just sensitive to the commercial enterprises in question but of national security concern too. Cyberspace lowers the bar for entry to the espionage game.
"[Cyber security] goes to the heart of our economic well-being and national interest", he said. "To flourish, an economy needs to protect the intellectual property at the heart of the creative and hi-tech industry sectors. It needs to maintain the integrity of its financial and commercial services." Yet the threat is so complex it can't be fixed by just building thicker and higher security walls.
Researchers at internet security software firm Symantec have found evidence pointing to Chinese hacker involvement in attacks on Western companies. The latest wave spiked in December and involved so-called Sykipot malware, which exploits weaknesses in Adobe Reader and Acrobat. Symantec says the attacks were delivered using a "staging server" in Beijing, hosted by one of the country's largest internet service providers.
Clearly Western companies are being targeted. But it's hard to get anyone to admit it. One senior risk manager who wished to remain anonymous told StrategicRISK: "We've never been the 'victim' of a cyber attack. That's not to say we've never been attacked.
"You have to make sure that things like protecting data are bled into every technology project you do, which it is for us. We spend a lot of time thinking about how to protect our customers' data and our databases from intruders or espionage."