Report urges bonus reform to establish long-term relationships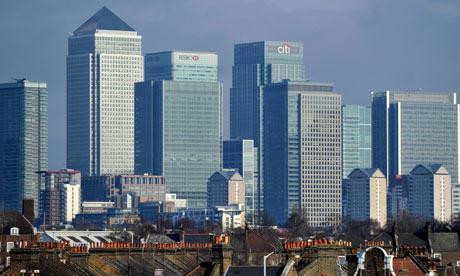 A culture of "short-termism" in the City is damaging the UK economy, according to a Government-backed review.
The report, undertaken by London School of Economics professor John Kay, claims that pay policies centred around short-term profits have led to a fall in investor returns and record levels of distrust in the City.
"A culture of trust relationships, which is actually central to making financial services work, has been displaced by essentially a culture of transactions and trading," Professor Kay said in an interview with BBC Radio 4.
Kay's report noted that trust in bankers was at a record low, and urged a return to the more simplified regulation in place before the 1980s, encouraging a greater focus on long-term relationships between fund managers and savers.
"Over the last 10 years, companies have done OK, people in the financial sector have made a lot of money and savers have done pretty badly," Kay told the BBC. "Anyone who manages money or advises people on how to invest their money ought to have an obligation to put their clients' interests first."
The report noted that the focus on short-term benefits damaged not only the long-term profitability of companies, but also resulted in lower returns for savers and investors.
To counteract the problem, Kay recommends reform of the annual bonus culture, such as locking substantial amounts of executives' pay away until retirement to ensure long-term performance and sustainability.
"We don't pay politicians bonuses, we don't pay surgeons bonuses… if we did… it wouldn't affect how hard they work, but it would affect the way in which they work," said Kay.
The report also suggested numerous other measures, including a Government review of merger activity in the UK, a consultation system between companies and major investors regarding board appointments, and pay structures designed around long-term performance.
Does the banking bonus culture need reform?
Have your say on this story using the comment box below